Complete Guide to visit Cubbon Park Bangalore (2024)
Did you know that Bangalore is also known as City of Gardens? That is because of the green patches and parks that the city has. Two main public parks are Lalbagh Botanical Garden and Cubbon Park Bangalore. These are the two favourites and pride of the city.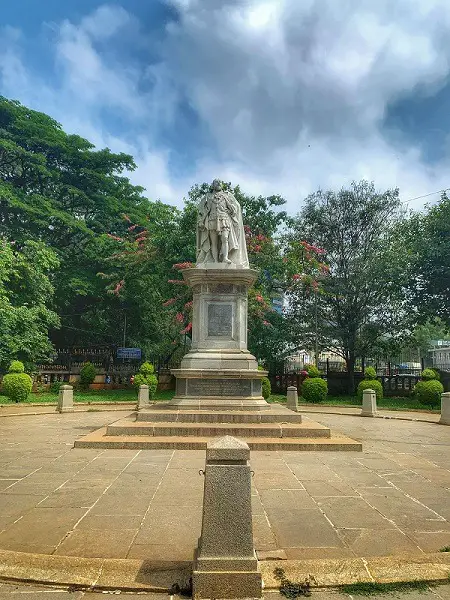 This article may contain affiliate links. For full information, please see our affiliate disclaimer here.
Are you looking for a place to stay in Bangalore/Bengaluru? Book the best hotels in Bengaluru here:
About Cubbon Park Bangalore
Spread across 300 acres, Cubbon Park is one of the most romantic places in Bangalore. Officially known as Sri Chamarajendra Park, Cubbon Park is a public park that was built in 1870 under the then British Chief Engineer of Mysore, Major General Richard Sankey. The park was initially known as Meade's Park named after Sir John Meade and was later named Cubbon Park after Sir Mark Cubbon.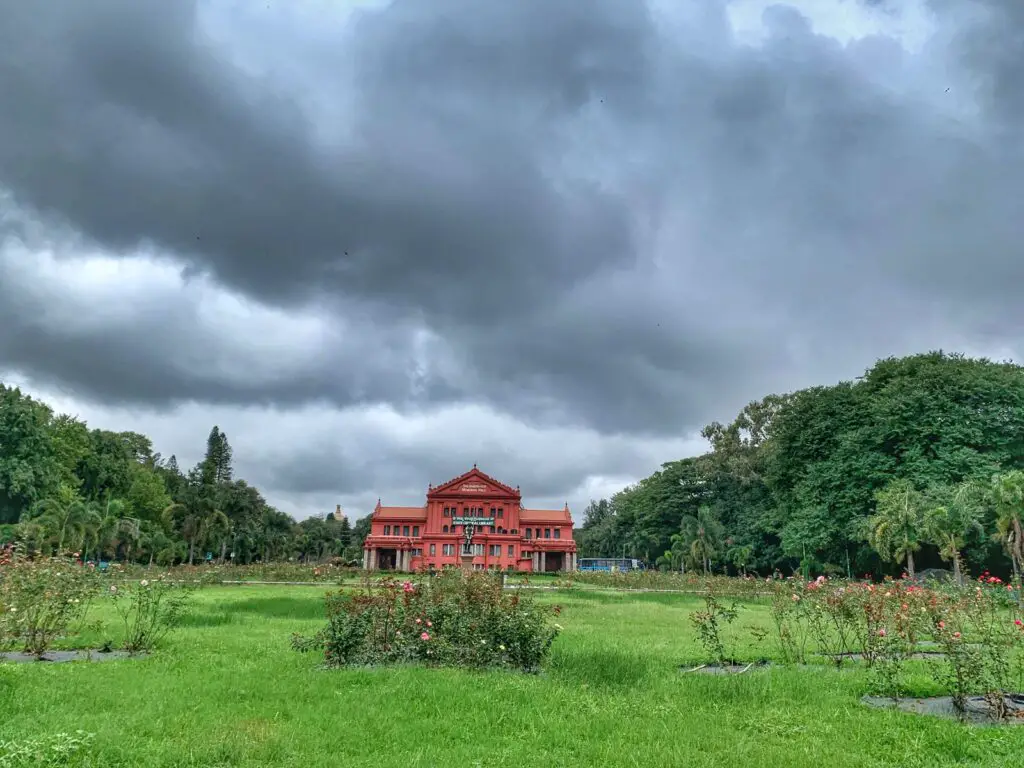 How to get to Cubbon Park?
Located in the middle of the city, close to Mahatma Gandhi (MG) Road, Cubbon Park is conveniently accessible by public transportation. There are two metro stations, Cubbon Park and Vidhana Soudha metro stations, that are right next to two different entrances of Cubbon Park. Visit Namma Metro for up-to-date information on route, availability, timings and fare for metros.
If you are driving, then there are many parking spaces around the park where you can leave your vehicles for free.
Best time to visit, timings and entrance fee for Cubbon Park
The best time to visit Cubbon Park is throughout the year as it is pleasant because of the gardens and greenery. However, if you want to enjoy the spring season with Cubbon Park is full bloom, visit the park between September and February. You need at least one to two hours to see the places in Cubbon Park.
Cubbon Park is open from Tuesday to Sunday between 6 AM and 6 PM. It is closed on Mondays. And there is no entrance fee to get into Cubbon Park. As it is closer to the city and is very convenient to visit, expect larger crowd at all times.
Visitor Information
Cubbon Park has multiple entry and exit points. Two entrances are just next to metro stations.
Professional photography is not allowed inside the park as big cameras and video devices are prohibited.
Outside food is not allowed inside the park.
There are Pay and use toilets inside the park.
The park has abundant flora and fauna, including rat snakes, cobras and other types of snakes.
Auto rickshaws are not allowed inside the park.
Most of the government buildings, like the museums, are closed on Mondays.
What to do in Cubbon Park?
Cubbon Park Bangalore offers a lot for its visitors. There are many things to do in Cubbon Park. Ranging from reading some of the old books at the State Central Library to seeing the beautiful dogs play at the dog park, the park caters for everyone.
Visit the museums
The park is home to many museums, namely Visveshwaraya Industrial and Technical Museum, Venkatappa Art Gallery, and State Archeological and Government Museums. You can visit these museums to learn the history of Bangalore city. The Government museum is really beautiful and has artefacts that date back to the 1st century.
If you love museums and art gallery, you can visit India's only cartoon gallery in Bangalore.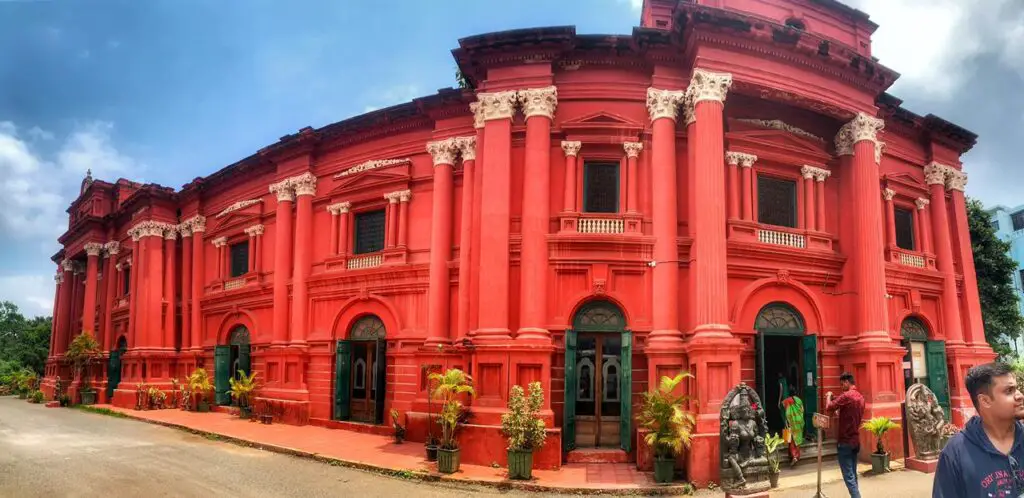 Enjoy the nature
Cubbon Park is made up of many gardens and small parks. These parks are now spread across 300 acres of land and has so many green patches and trees. Walking and enjoying the nature in between the heart of the city is absolutely unique and divine.
Walk Cubbon Park heritage trail
Cubbon Park also has a rich history and there are landmarks that talk and remind the visitors of this history. Bengaluru Prayana conducts the Cubbon Park heritage trail that includes these historical monuments.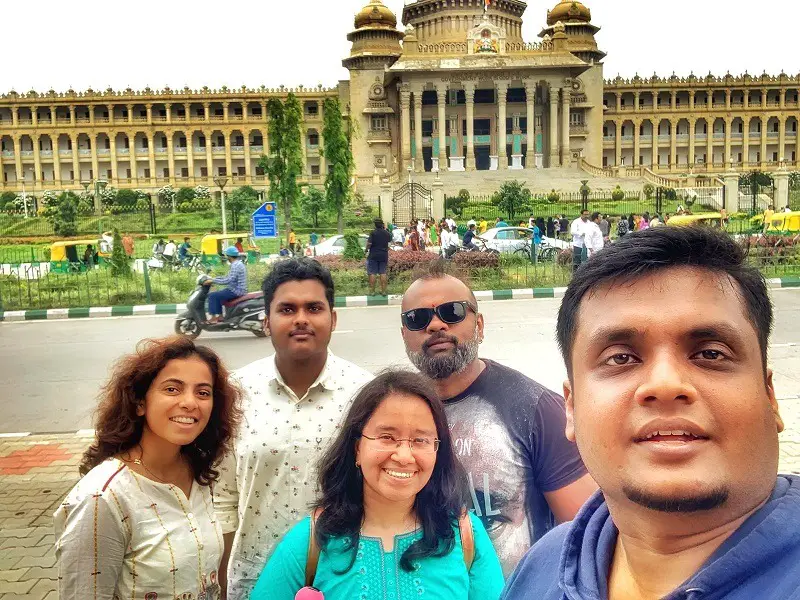 Attend local events
Cubbon Park has Band stand where local events are organised and conducted. These local events happen on Sundays and are great opportunity to mingle and be a part of the local Bangalorean community.
Closing Notes
Cubbon Park is one of the must things to see in Bangalore city. The park has everything one needs, including the open areas for picnics and get togethers. I highly recommend visiting this park when you are in Bangalore and spending at least a few hours in the park.
If you enjoyed and liked this article, do comment, tweet or share this post.
Do you have a question or a suggestion? Or want to know more information? Write to me at bengaluruprayana@gmail.com.
PIN for later reference