10 Things to Know Before Visiting Bangalore (2024)
Bangalore is a beautiful city with lots of things to do and there are many reasons why you need to visit this spectacular southern city. The city is my home and I am in love with it and my state Karnataka. In this post, you will find Top 10 things to know before visiting Bangalore.
This article may contain affiliate links. For full information, please see our affiliate disclaimer here.
Top 10 Things to Know Before Visiting Bangalore
You will find the top 10 things to know before visiting Bangalore so you can plan and enjoy your holiday or time at this city very well.
Bangalore is a very big city
Over the years, Bangalore has grown immensely as a city. With more than 710 square kilometres, the city boundaries and size are changing due to the expansion and population growth. When we were growing up, Whitefield, Rajarajeshwari Nagar, or Electronic City were considered not part of Bangalore and were something that were outskirts of the city. Today, these areas are very much part of Bangalore and are playing a huge role, especially in the Information Technology (IT) space. When you come to Bangalore do not underestimate the size of the city. Ensure you understand the distance between the places before making any plans.
Did you know that Kempegowda I, the founder of Bangalore, had built four watch towers to mark the boundaries of the city? Today, these watch towers have been absorbed into the city and the boundaries have grown so much that they are no near close to these towers.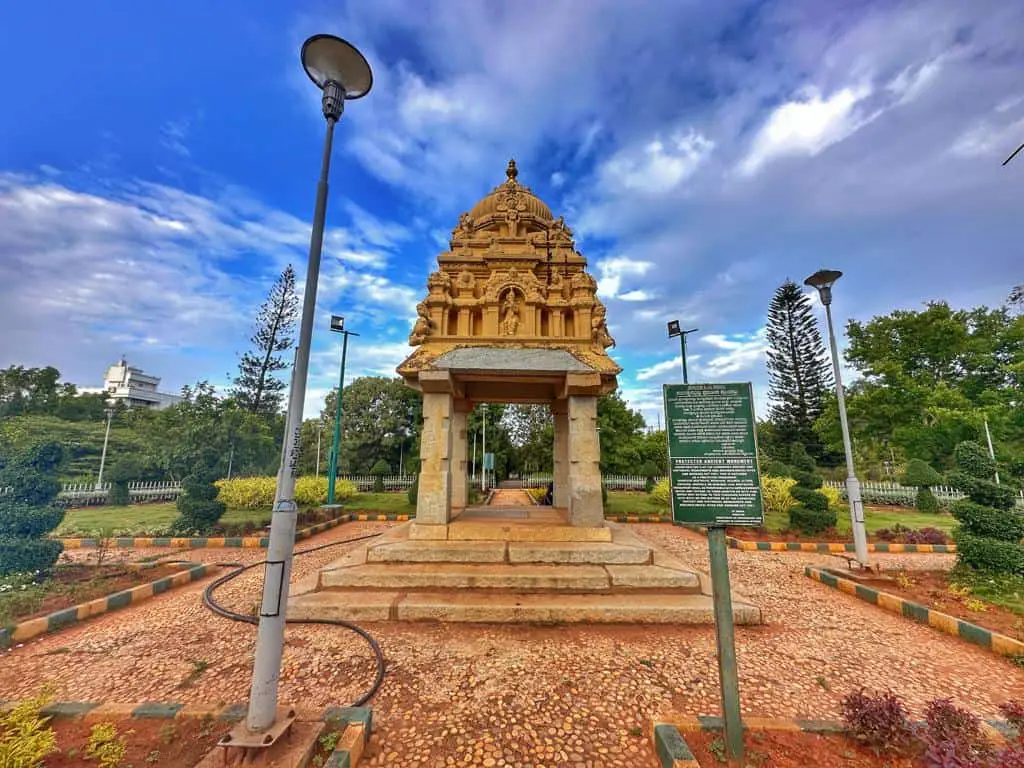 Bangalore is a multicultural city
Bangalore is known for its multicultural, diverse and cosmopolitan environment. Attracting people from all over India and the world, the city is a major hub in the IT industry for the entire world. It is known as the Silicon Valley of India.
The city has a mix of various cultures, languages, food, and backgrounds. And it caters for all kinds and classes of people. Many people migrate to this lovely city in search of work, education, and better lifestyle. In fact, Bangalore has a significant population of people who are from other parts of India and the world.
The city has a diverse culture, including for the LGBTQI+ community. With evolving city and community, the people have started to accept the LGBTQI+ communities and there are now many friendly venues and events for the community.
Bangalore has the best climate
One of the many things that the city boasts of is its beautiful climate throughout the year. It is known for its pleasant and moderate climate with low humidity making it an ideal place to live. The best time to be in Bangalore is pretty much throughout the year.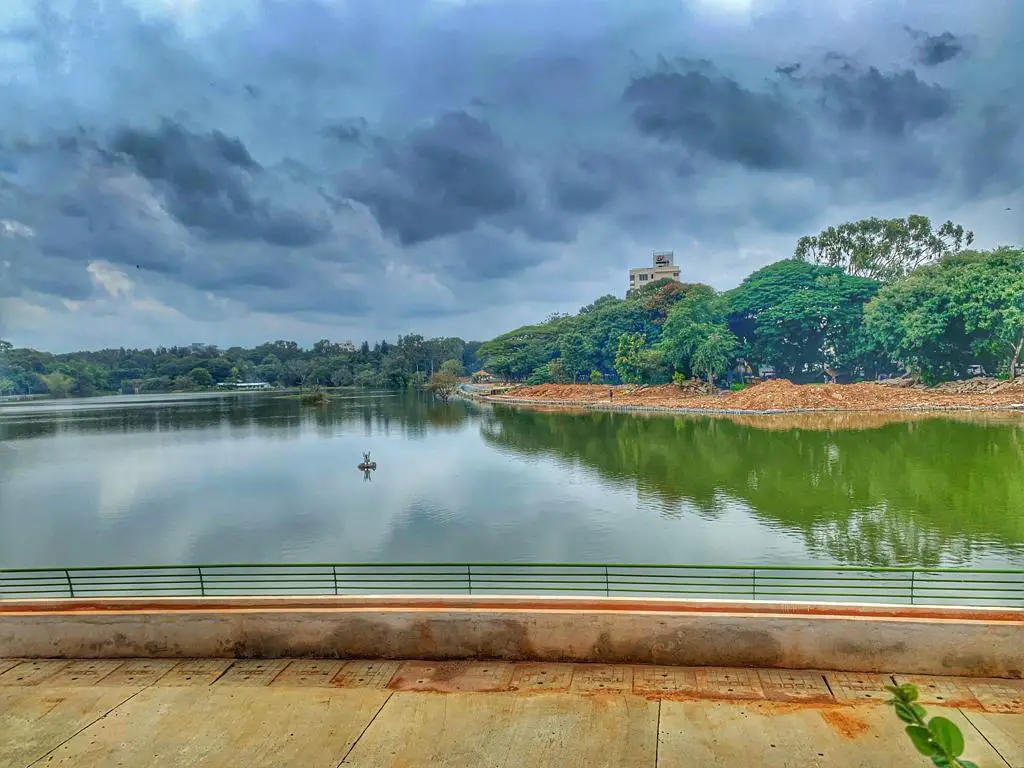 Even the summer season (March to May) has only few days that go up to 35 degrees centigrade. Winter season (December to February) has a temperature between 10 to 20 degrees centigrade. And the rainy season (June to August) has rains but the city looks best during this time with lush greenery in its parks such as Cubbon Park and Lalbagh Botanical Garden and tree-lined streets. I specifically love the Spring Season (around February or March) as Bangalore is painted with various colours.
Bangalore's traffic is extreme and intense
You might have seen plenty of memes and jokes about Bangalore traffic. Yes, Bangalore traffic is a well-known issue and is due to the population growth which the city was not prepared for. There are high number of vehicles on the streets. Traffic Jams are frequent in this city, especially once you get off from the northern part of Bangalore. This could be stressful and intense for commuters.
When you are planning to travel between places in Bangalore, ensure to plan ahead and give sufficient buffer time. There are many narrow roads, and bottlenecks during your travels.
Almost everyone in Bangalore speaks English
Talk about taking the quote 'Athithi Devo Bhava' (meaning Guest is God) seriously! We, Bangaloreans, are so accommodating that we learn other languages so we can interact with our guests. In fact, one of the unique characteristics of Bangalore is that we can speak multiple languages.
Be it Hindi, Tamil or Telugu, we try our best to converse in those languages even though Kannada is our local and state language. It is not that we do not respect our language, we love Kannada, it is just that we want to make our guests and tourists welcomed.
And not just these languages, almost everyone in Bangalore speaks English. English language is widely spoken and understood in Bangalore. From the vegetable vendors to the auto drivers, they try their best to communicate in English so they can speak to all.
Bangalore has many transportation modes
One of the best things about Bangalore is that there are many transportation modes. For public transportation, we have Bangalore Metropolitan Transport Corporation (BMTC) buses (most affordable mode), Namma Metro, and auto rickshaws. If you want a more private vehicle, you have normal taxis, Uber and Ola Cabs. Apart from these, the roads of Bangalore are crowded with cars and two-wheelers. These days, people have become more environment friendly and have started to ride bicycles. You can hire bicycles as well.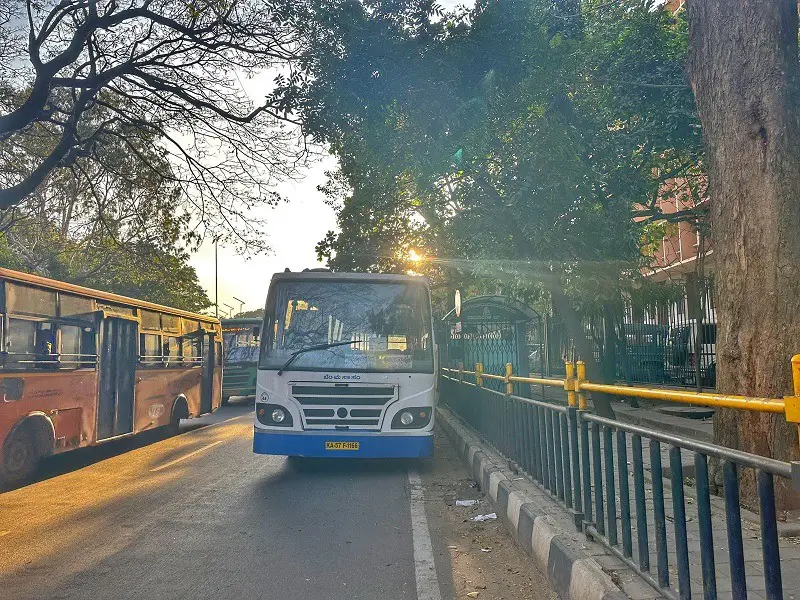 Bangalore has huge pub culture
With more than 3000 pubs and bars, Bangalore has a vibrant and significant pub culture. The city is famous for its nightlife as it caters to all kinds of tastes and preferences. You will find these pubs and bars buzzing with professionals, students, X-pats and locals. These pubs and bars have DJs, events and live music performances. The city also has many local breweries.
Some of the pubs and bars you can consider visiting in the city are:
Toit Brewery in Indiranagar.
Socials in many areas. I have been to Koramangala Socials and Church Street Socials.
Monkey Bar in Indiranagar.
Arbor Brewing Company on Brigade Road.
13th Floor in Barton Centre.
Pecos is usually considered as one of the first pubs in Bangalore. Even though there were many pubs and bars serving alcoholic drinks before Pecos, it is still considered as the one that played a huge role in shaping Bangalore's pub culture. With lively music and ambience, Pecos in Brigade Road is a famous spot with retro and laid-back ambience.
By the way, I had actually met the brother-in-law of Toit Brewery's owner on my way back from Male (Maldives) to Bangalore on a flight.
As I mentioned earlier, Bangalore is inclusive of LGBTQI+ community as well and hence there are many pubs and bars that are LGBTQI+ friendly. If you are from LGBTQI+ community or want to visit LGBTQI+ friendly bars and pubs, then you can consider visiting Pink Sky Bar in HSR Layout, Kasmo Retro Bar in Koramangala and Goodnight Bangalore on Brigade Road.
Old Bangalore is very traditional
One of the things you need to know before visiting Bangalore is that Bangalore is still very traditional by nature. Even though the city is very modern and has a big pub culture, the people here are still very religious and traditional. There are plenty of ancient temples and religious places that are filled with people on almost all days.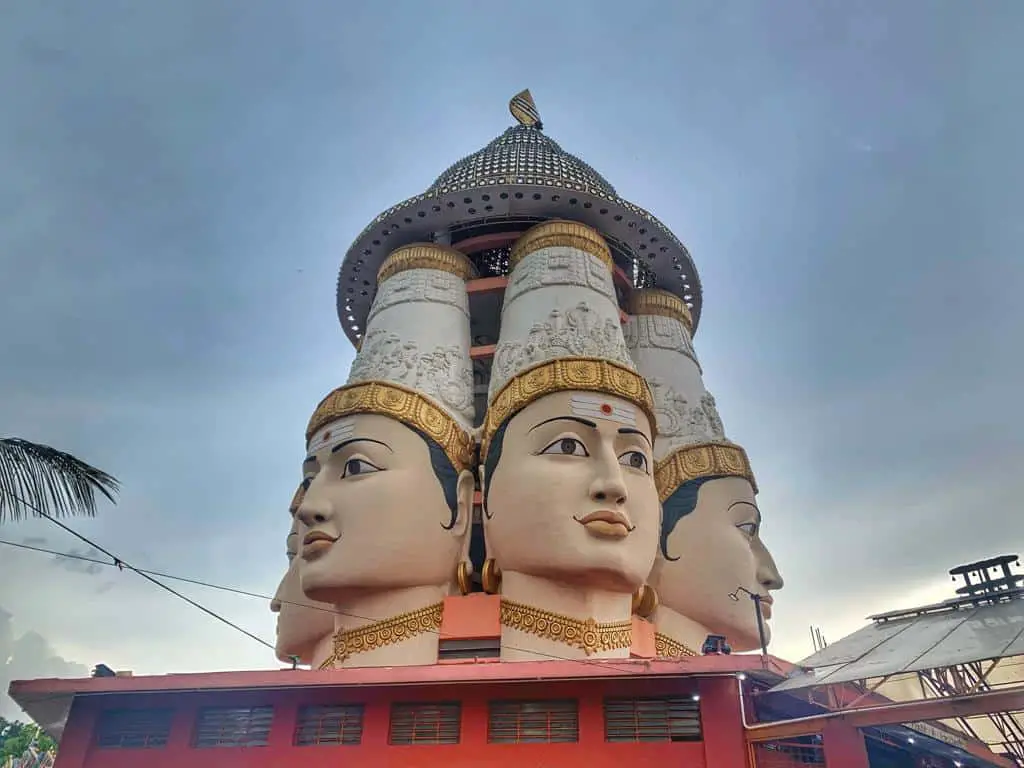 You can also see the flower and local markets during the festivals that are packed with religious people. In fact, Bangalore celebrates many festivals, including the Draupadi Karaga which is a local festival and celebration related to the mythological story of Mahabharata.
Bangalore has rich history
One of the main reasons why we started Bengaluru Prayana was to showcase Bangalore's rich and diverse history. As the city has grown through many centuries and rulers, there are many landmarks and hidden gems across the city that talk about the history and heritage.
Even though the city has history and references dating back to the 9th century as part of the Ganga Kingdom, it was officially found and fortified in the 16th century by Kempegowda I. Belonging to the Gowda Community, Kempegowda I built the Bangalore Fort to mark the city's establishment. During this period till the 16th century, the city was ruled and managed by Vijayanagara Empire and Rulers.
In the 18th century, the city was taken over by Tipu Sultan, the ruler of the Kingdom of Mysore. He built and influenced many landmarks and historical buildings. He also used his Tipu Sultan Summer Palace to conduct courts and other events.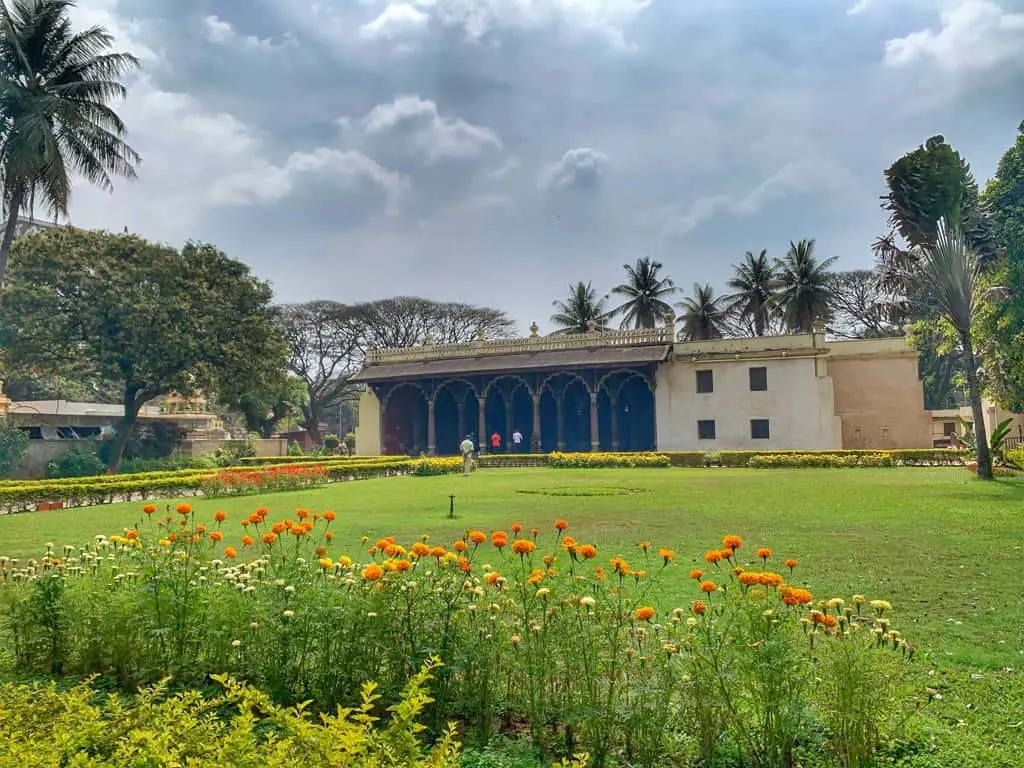 And in the 19th century, Bangalore was taken over by the British East India Company. The city became an important administrative and military centre. After India gained independence in 1947, the city saw a rapid and major growth in many fields such as IT, science and education.
Bangalore is very expensive
Bangalore is considered as one of the expensive cities in India. With booming rentals and housing, and dine out options, this city can be pricey when traveling here. The best hotels, cafes, restaurants and entertainments can be exorbitant, so make sure you plan well for this city. Unlike Delhi and Mumbai where you have local markets to bargain and buy things, Bangalore can be looked as an expensive city.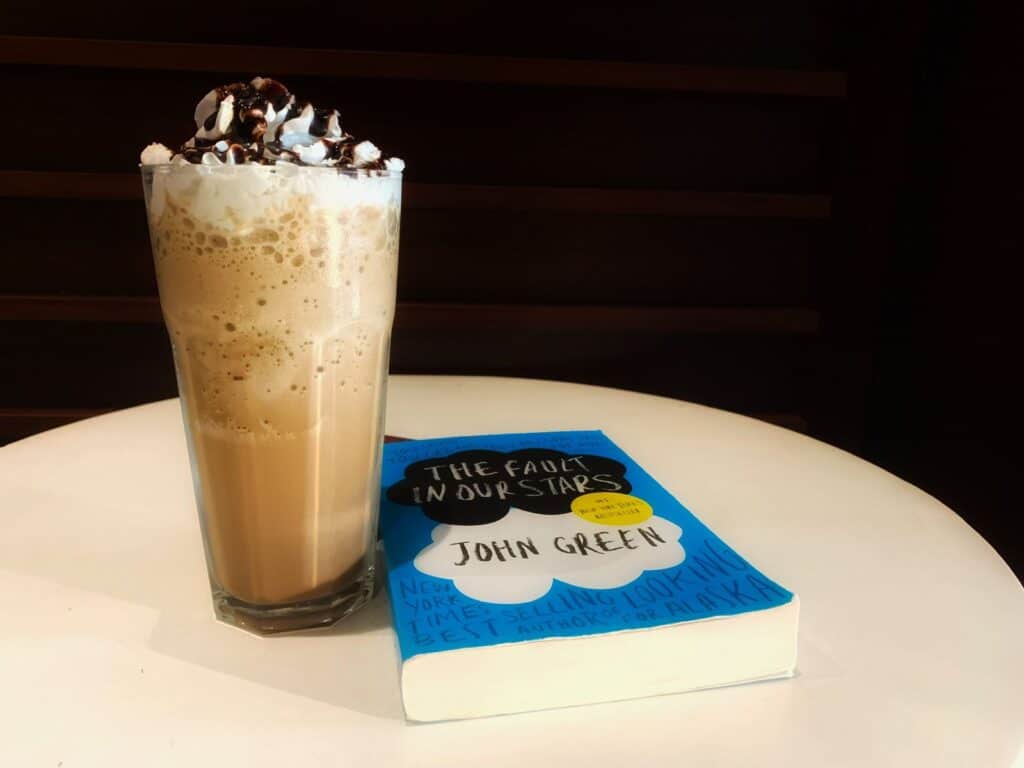 However, you can reduce your costs by using public transportation, staying at hostels, eating at local eateries such as Taaza Thindi or Thindi Beedi in VV Puram, and enjoying entertainment at local cinemas such as Cauvery or Sampige theatres. By being cost-conscious, you can enjoy the city on a budget.
Closing Notes
Bangalore is a great place to enjoy your holiday. It serves as a hub before you can head to any other places and cities from here. The city also has some amazing one day options that are within 100 kilometres. If you are a solo traveler like me, then you also have many options that are around Bangalore and are great for solo traveling. So, it all depends on your interests and taste that will help you explore and enjoy the city.
How can you support me?
You know how much I love coffee, so you can buy me a coffee – Buy me Coffee!
Or you can purchase from my Travel Resources without any extra charge to you:
– For flight bookings – Use Skyscanner
– For stay and accommodations – Use Stay22
– For a comprehensive travel insurance – Use SafetyWing
– For tours and activity bookings – Use Viator or GetYourGuide
---
If you enjoyed and liked this article, do comment, tweet or share this post.
Do you have a question or a suggestion? Or want to know more information? Write to me at bengaluruprayana@gmail.com.
Subscribe to my newsletter
PIN for later reference | Top 10 Things to Know Before Visiting Bangalore