Did you know that Indian Cartoon Gallery in Bangalore is the only cartoon gallery in India? (2024)
Did you know that Bengaluru is home to India's only cartoon gallery? Yes, the Indian cartoon gallery located in Bengaluru is one of its kind and is unique to the city. The gallery encourages all artists and is home to many exhibitions where the cartoonists showcase their talents and skills. Even though the gallery is in a small basement space, it has gained popularity among the cartoonists and artists.
Bengaluru has many things to do. From being the Information Technology (IT) capital to the city of lakes, Bengaluru surely a lovely city to visit. Even though the city requires no introduction or convincing for having it on your travel bucket list, it does have many other strong reasons as to why Bengaluru is one of the unique cities in India.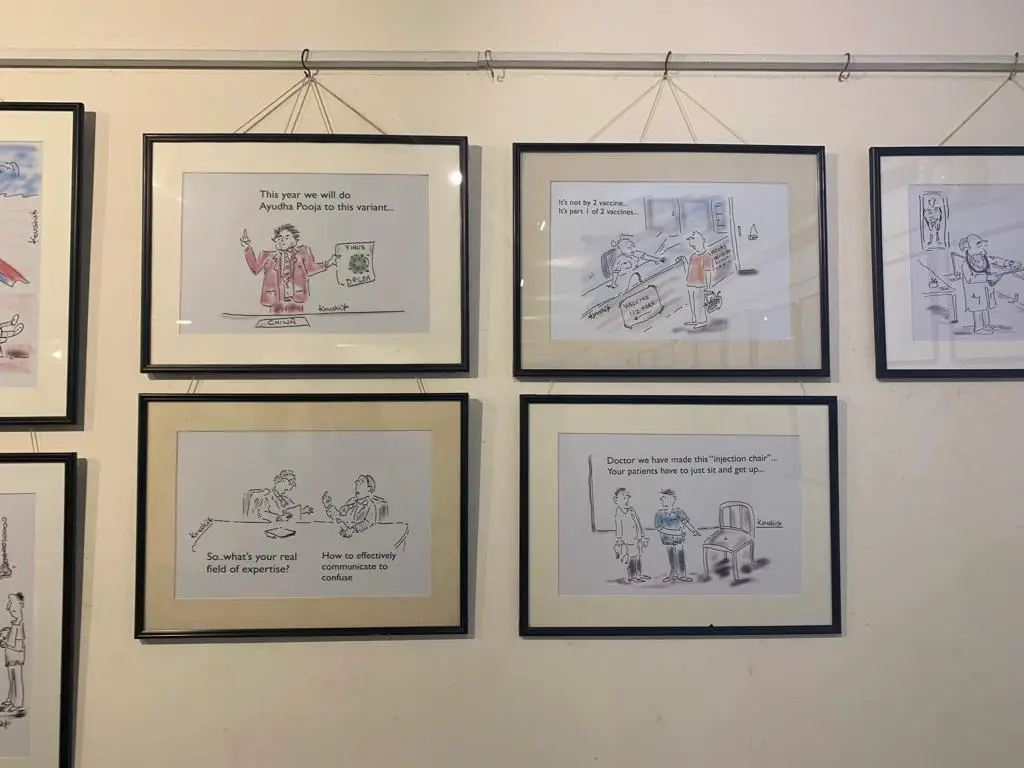 This article may contain affiliate links. For full information, please see our affiliate disclaimer here.
About Indian Cartoon Gallery
Indian Cartoon Gallery is hosted by Indian Institute of Cartoonists, which is an organisation created to promote local and international cartoonists. Founded in 2001, Indian Institute of Cartoonists was started by Kesava Shankar Pillai who is considered as the father of political cartooning in India.
Indian Cartoon Gallery holds exhibitions from different artists, both local and international. The exhibitions change every month and it is on rotating basis. It has held more than 100 exhibitions till date.
Visitor Information
The gallery is open Monday to Saturday between 10 AM and 6 PM. Sunday is closed.
There is no entrance fee to visit the gallery.
Ensure to maintain silence during your visit.
Photographs of the cartoons and caricatures can be taken. No restrictions on photography.
The gallery is a place that is perfect for family outing with children being exposed to the spectacular display of talent.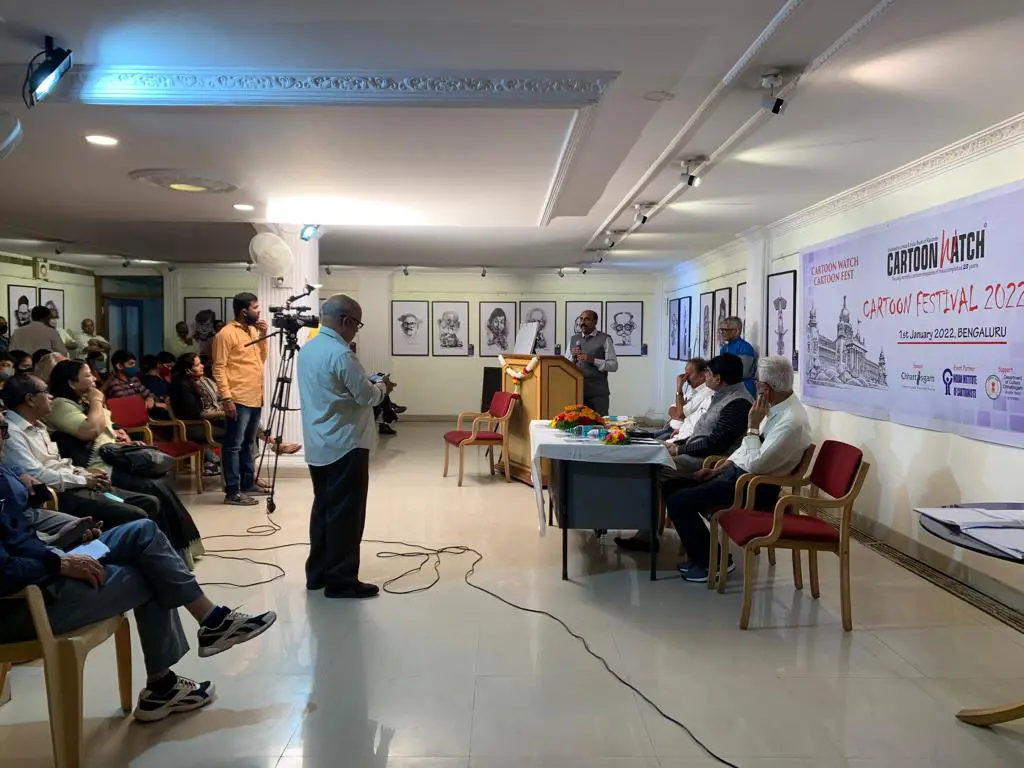 How to become a member of Indian Institute of Cartoonists?
You can become a member of Indian Institute of Cartoonists. There are three kinds of memberships, Individual, Institutional and Donor memberships. The process for becoming a member is very simple, where you:
Fill up a membership form available on the website.
Email the filled in membership copy to relevant email addresses: cartoonistsindia@gmail.com or info@cartoonistsindia.org.
Pay the membership fee in the form of cash, cheque or demand draft. The membership fee depends on the type of membership.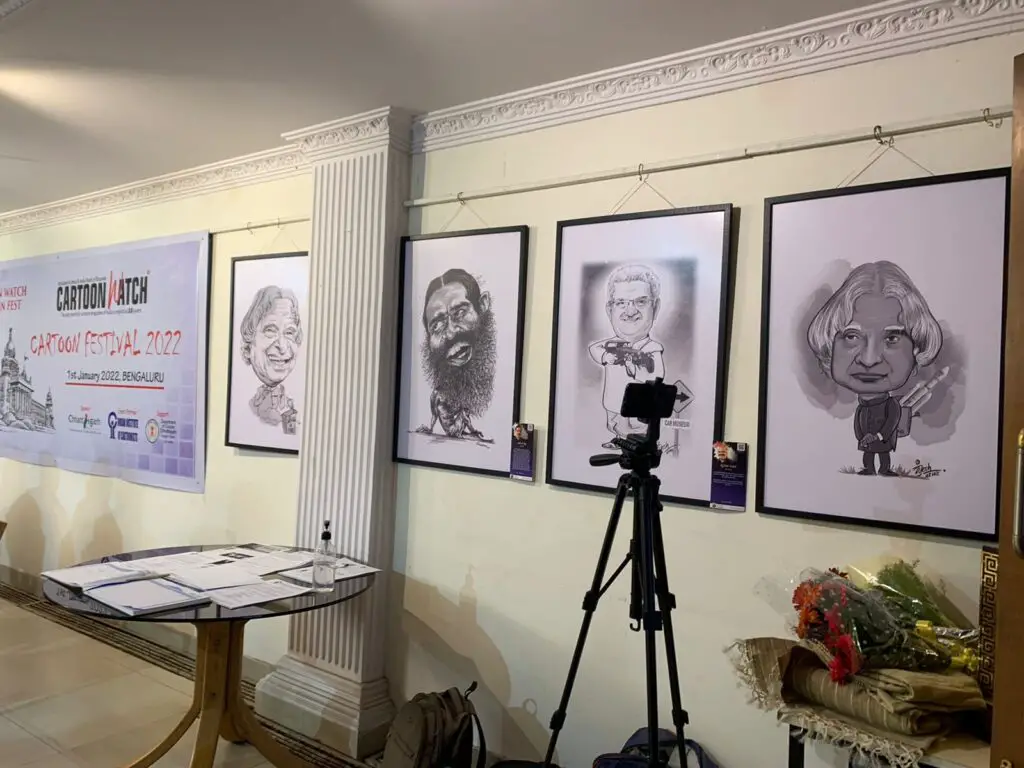 How to get to Indian Cartoon Gallery?
Indian Cartoon Gallery is located in Milford house on Milford garden road near Trinity circle. The gallery is just about 2 kilometres from Brigade and Mahatma Gandhi (MG) Road intersection.
Metro – The closest metro station to Indian Cartoon Gallery is the Trinity metro station. It is just about 200 metres from the gallery and by walk, it takes only 2 minutes.

You can purchase the metro ticket at any of the metro stations. The fare can either be paid using Namma Metro card or by cash at the ticket counter.
You need to take the purple line for Trinity metro station.
Closing Notes
If you are a cartoon lover or even enjoy a good sense of humour, then Indian cartoon gallery must surely be on your list of places to visit in Bengaluru. It is a beautiful place with lovely set of artists. I have visited the gallery multiple times and each time, there has been a new exhibition with a new artist to introduce. The themes of these exhibitions have been different and each of the cartoon showcased has been a work of art.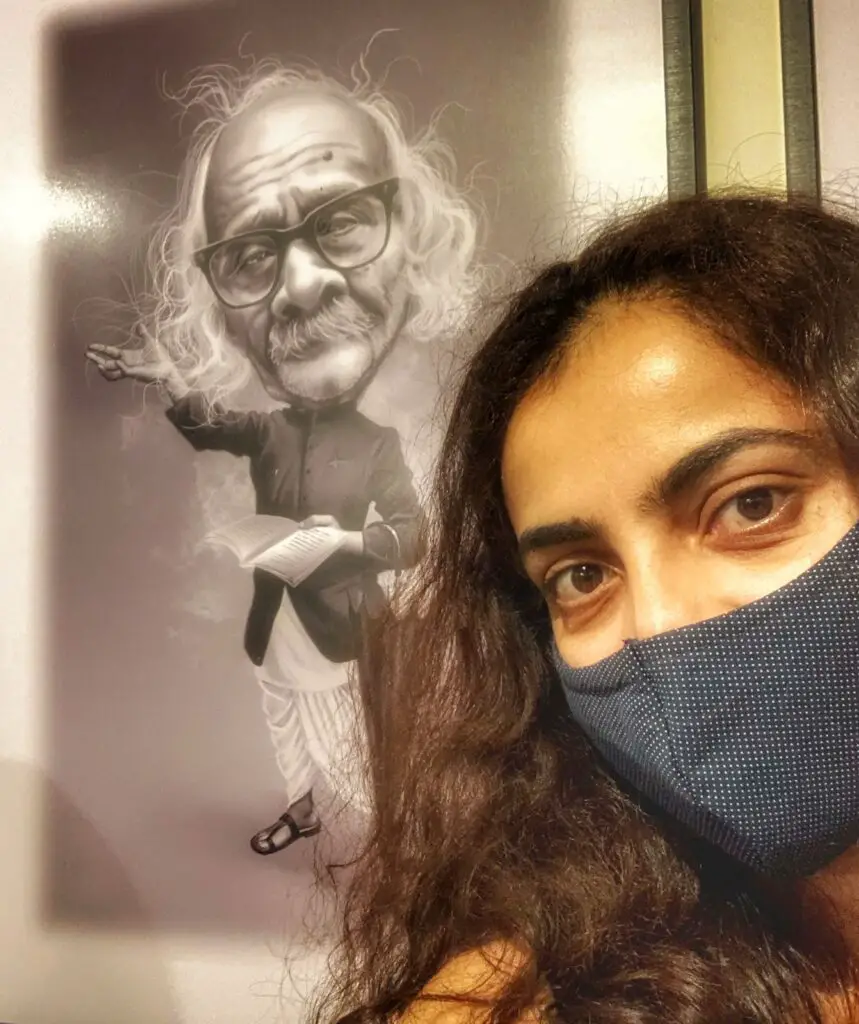 If you enjoyed and liked this article, do comment, tweet or share this post.
Do you have a question or a suggestion? Or want to know more information? Write to me at bengaluruprayana@gmail.com.
PIN for later reference