Best Guide to Visit Sandesha museum, the Museum of Communication in Bangalore (2024)
With all the digital innovations, it is sad to see how hand written letters are an ancient thing these days. Gone are those days when we used to write letters and send postcards to our loved ones. In a feeble attempt to bring back those good old days of letter writing and communicating, I have been making an effort of sending postcards to my friends once in a while. And it is because of this attempt, I visit post offices very often in every city I visit.
Sandesh in Hindi and Sandesha in Kannada means communication.
Did you know that Bangalore has a museum dedicated to Indian communication? Yes, one of the most beautiful and unique museums I have visited is the Sandesha museum, that is dedicated to the journey of Indian communication system. It is one of the hidden gems in the heart of Bangalore city, unfortunately that people are unaware of.
In fact, I was as uninformed as others until my friend and I visited the Bangalore General Post Office (GPO) one day to inquire about the philatelic deposit account. And it was then that one of the staff told us about this museum and requested us to visit it when possible. I visited this museum the second time as well, during the Postal heritage trail that was organised by India Post.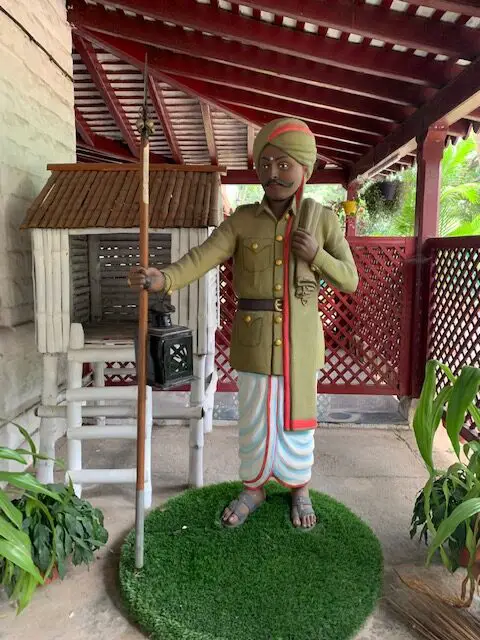 This article may contain affiliate links. For full information, please see our affiliate disclaimer here.
By the way, are you aware that anyone residing in India can open a Philatelic Deposit Account (PDA) in India? Started by Indian Post, PDA is a deposit account for Philatelists (people who love collecting stamps). The minimum balance required is INR 200 and one can get special issue stamps, first day covers and others items as soon as they are issued. The deposit account can be opened at any Head Post Offices such as the GPO.
About Sandesha museum, the Museum of Communication
Located on Museum Road in Bangalore city of Karnataka, Sandesha museum is housed in a heritage listed building dating back to 1804 and that was once used by the British. The museum displays the artefacts and exhibits showcasing the history of how Indian communication has evolved over the years.
Are you visiting Bangalore for the first time? Then start with my travel guide to Bangalore.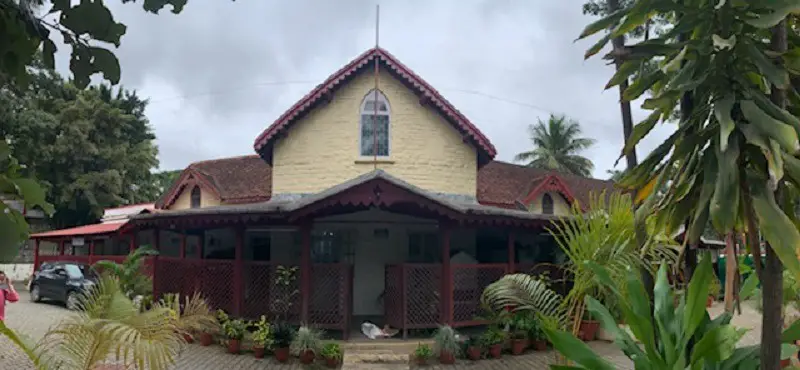 Opened recently in 2019, the museum has six rooms and each room with a name presents itself with a series of communications.
First room is called Sandesh and has a display of envelopes and stamps that go back to 1701. The stamps are based on three themes, Mysore Anche (1701 to 1889), Birth of Nation (1857 to 1947) and Indian Culture.
Second room is called Samparka and has various communication instruments such as typewriters, Adding and Listing (AL) machine, telephones and others. It also has bags and uniforms. It also has questions regarding the Meghadoot Award, that recognised high performing postal employees. There is also an original letter written by Subhas Chandra Bose.
Third room is called Samputa and has parcel boxes used for keeping insured parcels and VPP, wooden stand, old order books, ledgers and sorting cases.
Fourth room is called Samvahana that has Very Small Aperture Terminals (VSAT) apparatus, a money order system. The VSAT based system was aimed to make use of satellite communications technology. They were engaged for money order transmission in two phases.
Fifth room is called Sangathi and it has a display of brass items such as weights and stamps. It also has bunch of letters preserved in traditional method. During the 18th and 19th century, people used to stack letters on a metal wire in the order they were received and read.
Sixth and the last room is called Sangraha that has various philately frames. It also has devices such as Philascop (postage stamp viewer that magnifies a stamp) and Signascope (that is used to determine the authenticity of a stamp).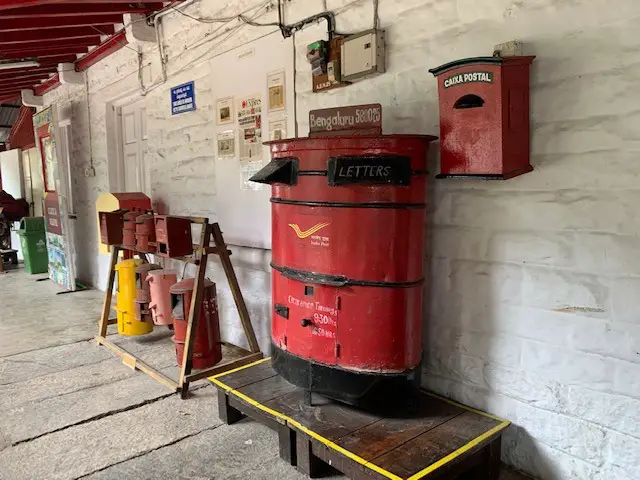 Apart from the exhibits displayed in the six rooms, do look out for other important displays such as a few books that illustrate Bangalore city, different post boxes, cancellation stamps, an old bicycles used by postmen and posters of different post offices in India.
One of the amazing books to read is the book is by Paul Fernandes. The book has various illustrations of old Bangalore as a city.
Another book to lookout for is a book of postcards called Bangalore Swinging.
Did you know that stamps issued by Indian Post celebrate India's culture and heritage. The stamps have photographs and pictures if festivals, music, art and stories that portray India as a rich, vibrant and colourful country.
Visitor information
There is no entrance fee to get into the museum.
The museum is open everyday except Sundays and government holidays between 10 AM and 4 PM.
The exhibits displayed are not for sale. Please ensure to be careful if you plan to touch them.
One needs at least 30 to 60 minutes to see and read about all the exhibits at the museum.
Ensure to talk to the attendee as they have a lot of information about the history.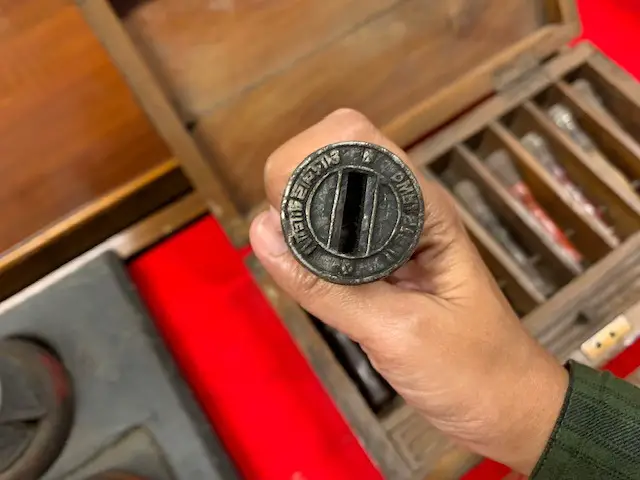 How to get to Sandesh museum?
Driving
The Sandesh museum is just around 2 kilometres from Bangalore GPO and it just takes 5 minutes to drive by car. There is ample free parking at the museum.
Public transportation
Metro – The closest metro station is the Mahatma Gandhi (MG) Road metro station, which is around 1.6 kilometres. One could either walk to the museum or take an auto rickshaw. The auto fare must be minimum and as displayed on the metre. Refer Namma Metro website for up-to-date information on metro timings, fare, and routes.
Auto rickshaw – One of the easiest ways to travel in Bangalore is by taking an auto rickshaw. Ensure to get into the auto only of the driver is running it on metre.
Closing Notes
The Sandesh museum must surely be on your list if you love learning about history and visiting museums. It is one of its kind and has history of about 200 years. I highly recommend adding this on your list.
Have you visited the Sandesh museum? What did you think? Let me know in the comments below.
If you enjoyed and liked this article, do comment, tweet or share this post.
Do you have a question or a suggestion? Or want to know more information? Write to me at bengaluruprayana@gmail.com.
PIN for later reference