5 Best Street Food in Bangalore (2024)
If you are a food lover, especially the street food or Indian snacks, then you are in the right city Bangalore / Bengaluru. Bangalore is known for its authentic and delicious cuisine. There are many places around Bengaluru where you get the best street food and in this post, I will highlight the 5 Best Street Food in Bangalore.
Bangalore's Food Guide
Bangalore has a mix of cuisines because of how multi cultural the city is. Bangalore has evolved over the years and there are many cafes and restaurants that have all sorts of food. There is food for everyone and is a blend of authentic local and international cuisines.
5 Best Street Food In Bangalore
Masala Puri
Originated in Karnataka, Masala Puri is a spicy and popular chat (Indian snack) that is mostly available only in Bangalore. It is made up of crushed puris (deep fried bread) soaked in green peas, chilli powder, cut tomatoes and onions, and crunchy mixture of crisp noodles.
Best places to try Masala Puri – Gullu's Chaats in Sheshadripuram, Asha Sweets, Karnataka Bhel House, and any local chaat shop.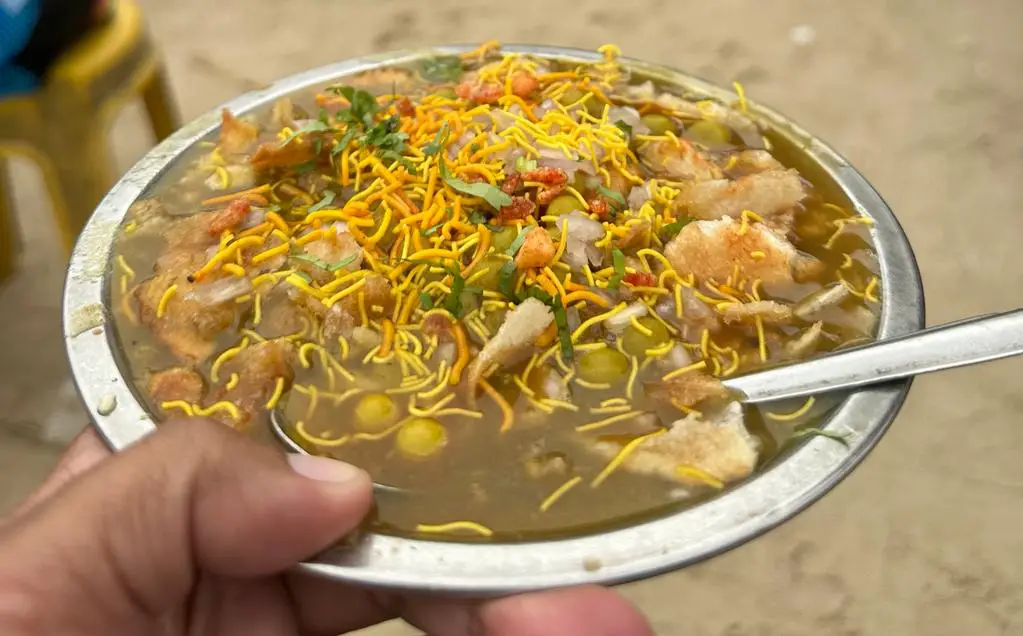 Chilli (Menshin kaayi / Mirchi) Bajji
Very popular in Karnataka and Andhra Pradesh, Menshin Kaayi Bajji is made up of gram flour and is a fried snack. The green chillies are soaked in gram flour with spices and are deep fried. Making a quick snack served to the guests along with coffee or tea, these Menshin Kaayi Bajjis are very hot. They are also a very famous snack prepared at home when it is raining.
Best places to try Bajji – Thindi Beedi at VV Puram, Basveshwara Bajji Corner, and local bajji vendors.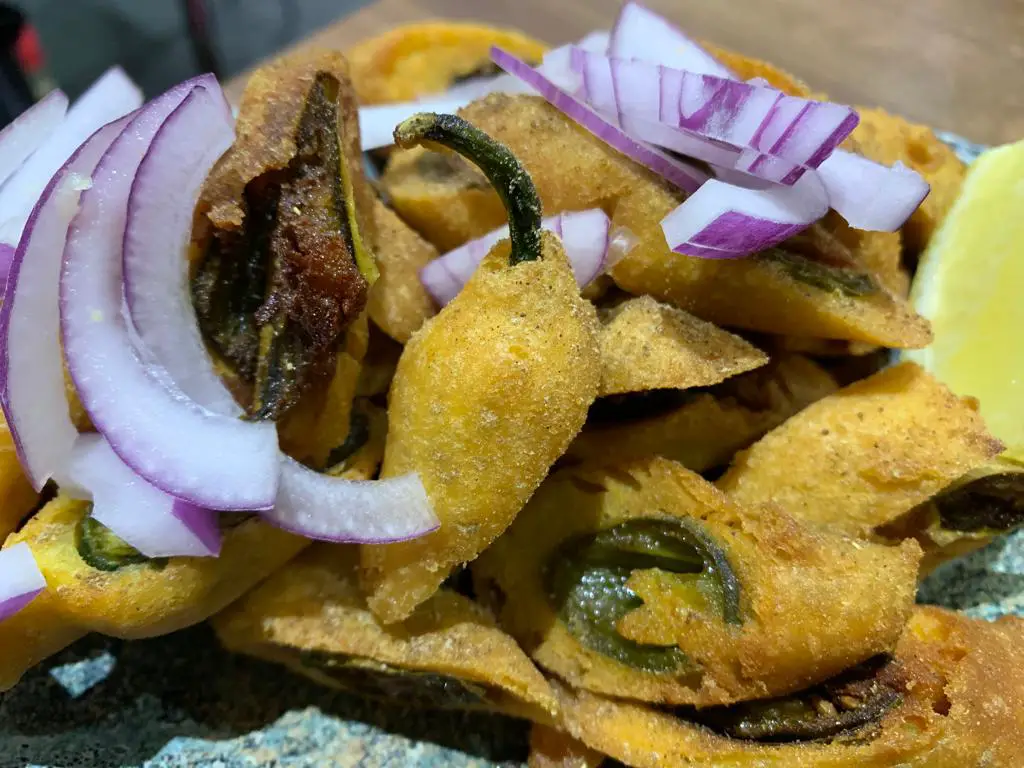 Akki Rotti
Another unique item to find in Karnataka, including Bangalore, is Akki Rotti. Akki Rotti literally translates to Rice bread in Kannada language. It is a flat bread made up of rice flour, spices and cut vegetables (such as onions, carrots, chillies, coriander).
Best places to have Akki Rotti – Thindi Beedi at VV Puram, Halli Mane, and Rotti Mane.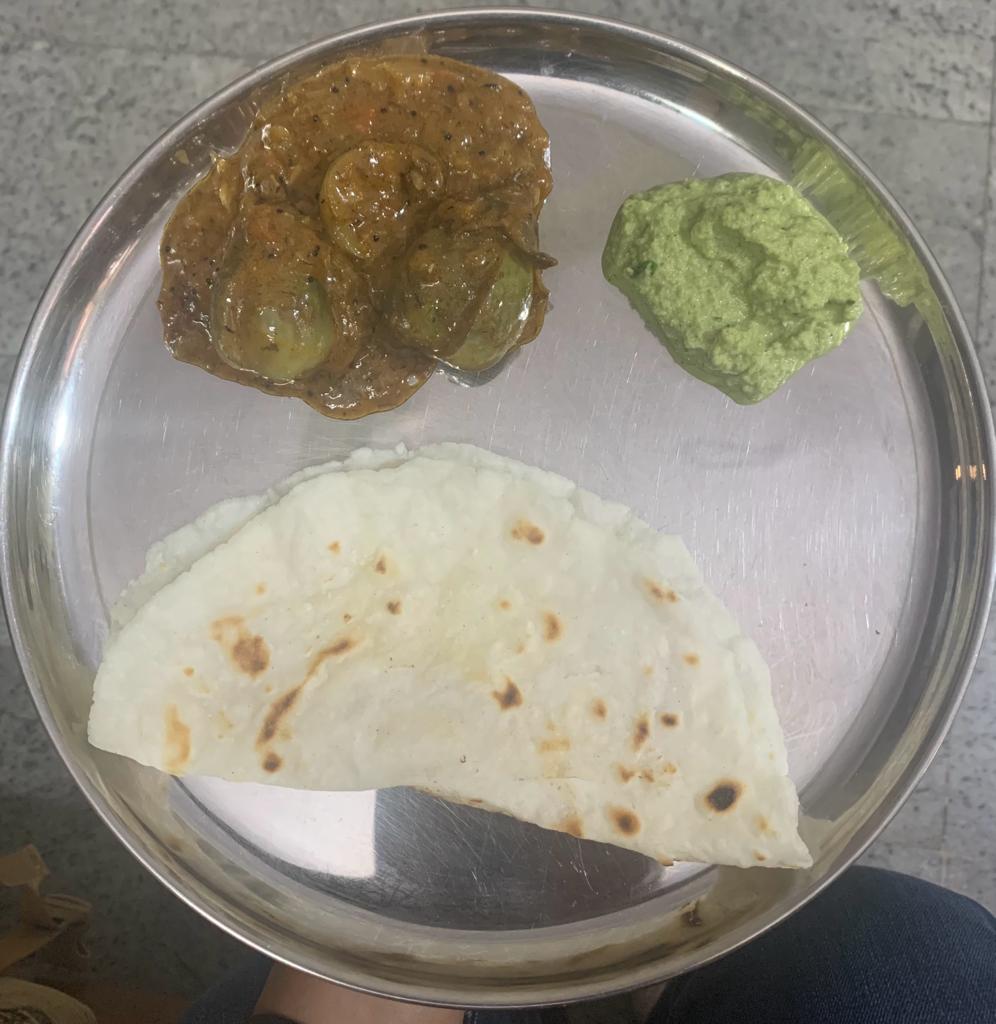 Kesaribath
Originated in South India, Kesaribath is a sweet snack made of semolina (rava), ghee, sugar, milk and water. Kesari means saffron and the name is given because the snack is usually orange or yellow in colour.
Best places to try Kesaribath – Veena Stores, Vidyarthi Bhawan, Taaza Thindi, Sree Krishna Sagar (CTR).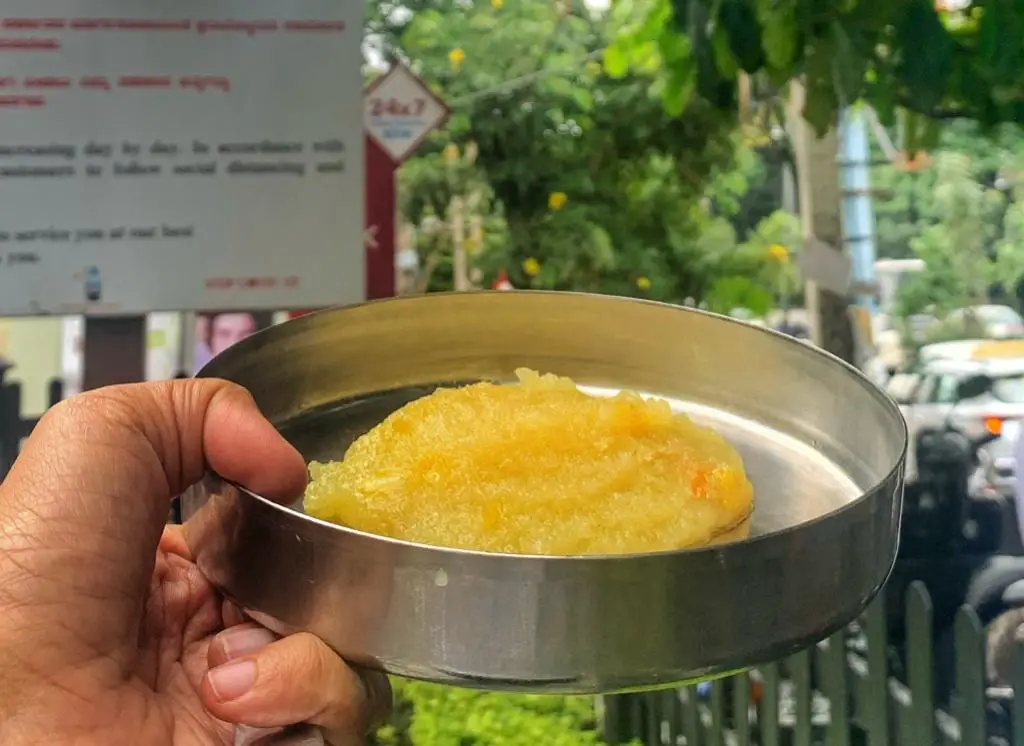 Obbattu or Holige
One of the oldest snacks in India is Obbattu / Holige and is believed to be originated in Karnataka. Known by various names across India, Obbattu is a sweet fried flat bread made up of wheat flour, jaggery, ghee, grated coconut or chickpea flour, and sugar. It is usually prepared during the festivals and celebrations.
Did you know that Obbatu has a reference in a Sanskrit encyclopedia called Abhilashitartha Chintamani which was written in the 12st century by a Chalukya King Someshwara?
Best places to try Obbattu – Nalapaaka, Halli Mane, Malleshwaram Holige Mane, Thindi Beedi at VV Puram.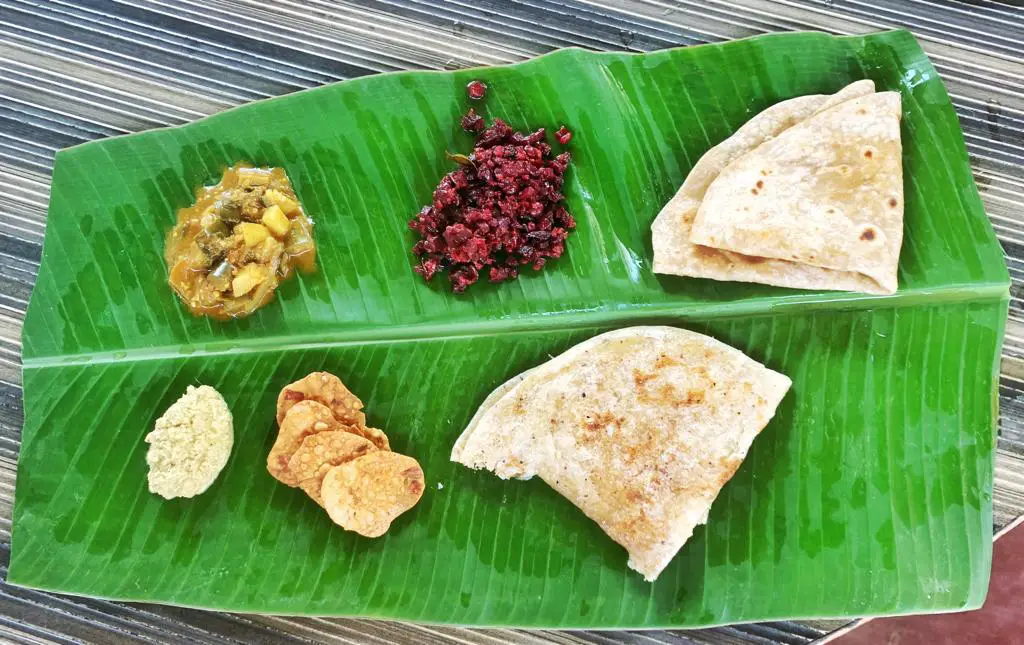 Closing Notes
Even though these are some of the best street food in Bangalore, the street food is not just limited to these. The city offers many more street food and each one of them is as tasty as others.
Which of these do you like? And what else do you suggest? Write to me on BengaluruPrayana@gmail.com.
If you enjoyed and liked this article, do comment, tweet or share this post.
Do you have a question or a suggestion? Or want to know more information? Write to me at bengaluruprayana@gmail.com.
PIN for later reference