Review of Taaza Thindi Bengaluru (2023)
Do you want to have South Indian thindi (breakfast) for prices from 1990s or 2000s? Then Taaza Thindi Bengaluru is the place to be. The food here is amazing and I bet you cannot stop at just one plate. With buzzing crowd, this place is surely one of the must visit darshinis (South Indian fast food restaurants) in Bengaluru/ Bangalore.
Being a very picky and choosy foodie, I usually do not get impressed with any kind of food. But I assure you that Taaza Thindi is the place where I had the best dose and kesari bath in Bengaluru.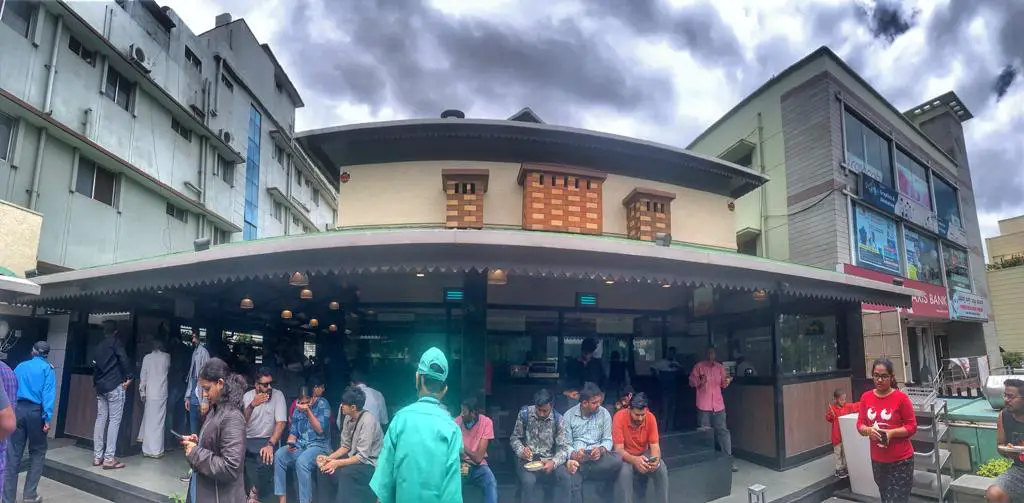 This article may contain affiliate links. For full information, please see our affiliate disclaimer here.
Are you looking for a place to stay in Bangalore/Bengaluru? Book the best hotels in Bengaluru here:
About Taaza Thindi Bengaluru
Founded by Srinivas Rao, chairperson of Mayura Group, Taaza Thindi is one of the most popular breakfast joints in Bengaluru/ Bangalore. Mayura Group was founded in 1976 and other notable restaurants under the group are Cakewala, Nature Fresh, Taaza Mithai, and Good Bread Pvt. Ltd.
Translating to fresh snacks/breakfast in Kannada language, Taaza Thindi was awarded Asia's most clean restaurant and has a rating of more than 4.9 on Zomato. It is the most high tech darshini in the city.
Visitor information
Branches
Bengaluru has two branches of Taaza Thindi – Jayanagar and Banashankari. The outlets are small and cater for large crowd during the day.
Timings
The restaurant is open during below times:
Monday to Friday: 7 AM to 12 PM, and 4 PM to 9:30 PM.
Saturday and Sunday: 7 AM to 12:30 PM, and 4 PM to 9:30 PM.
Note
Carry cash with you as sometimes the online payment does not work.
Be wary of a long queue.
There are no dining option. The restaurant is more like fast food where you eat faster and leave.
3 reasons why you need to visit Taaza Thindi Bengaluru
Because of delicious and authentic South Indian food
With limited food options on the menu, the restaurant believes in serving authentic and delicious South Indian food like dose, khara bath, idli and many more. There is no customisation of food and the idea is to keep it simple and tasty. The concept is to show that less is more. As I mentioned earlier in the post, definitely try out the masala dose as it was amazing.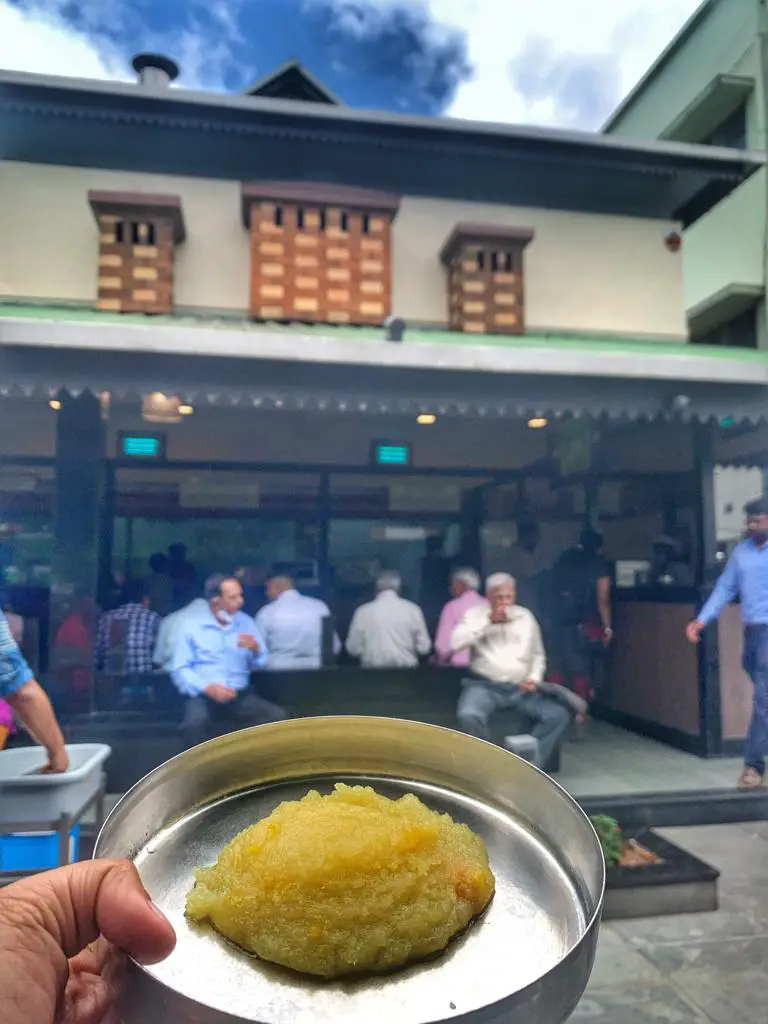 Because the food is economical and affordable
The food served at the restaurant is very economical. Bangalore is one of the expensive cities in India and these prices at the restaurant reminded us of the 1990s. They have a pocket friendly items and is perfect for all kinds of people. Each item ranges between Rupees 10 to 20. Even though the prices are so affordable, the items are not compromised on the quality and hygiene.
Because the food is prepared and utensils are washed using modern machines
With glass windows, you can see how the food is prepared. Many modern machines and technology is used to prepare the food and wash the utensils. They have chutney making machines and dish washers that take care of hygiene. Also, these build trust and confidence among their customers.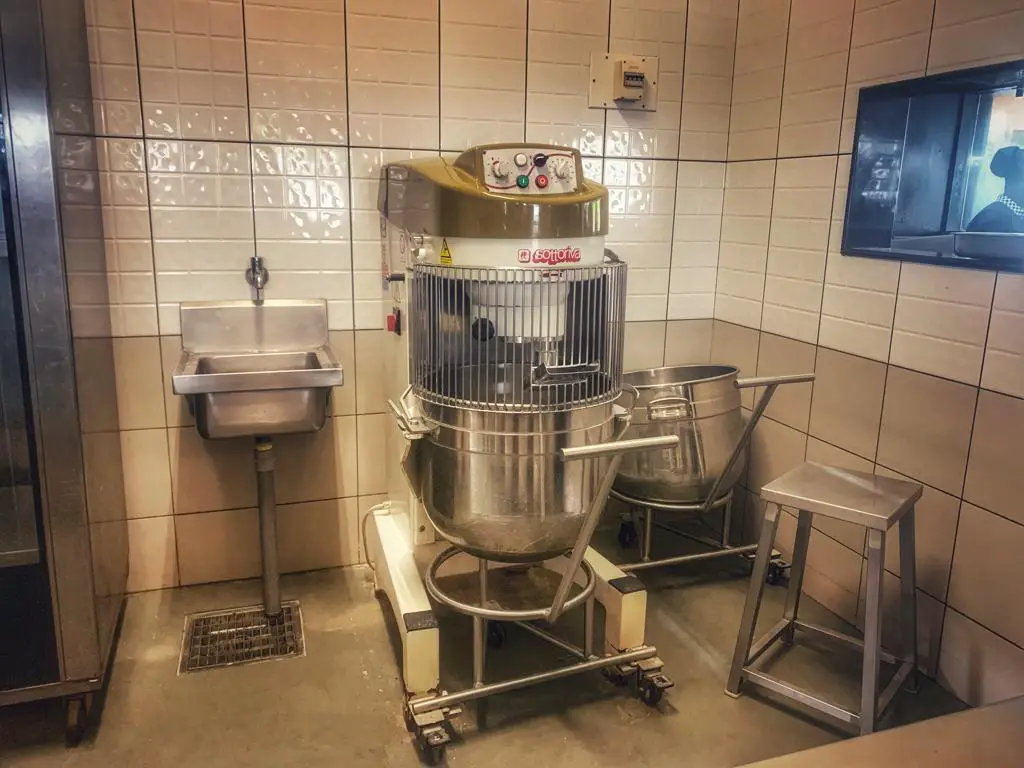 Bonus reason – Because the restaurant is very clean
I have already mentioned multiple times that the restaurant maintains utmost hygiene. With appropriate steps and precautions of using dish washer and hot water, the utensils used are very clean.
Closing Notes
If you are in Bangalore, do not miss Taaza Thindi Bengaluru at any cost. You will love the food and the experience here. It is surely one of the best darshinis we have in the city. And the food served here is value for money.
If you enjoyed and liked this article, do comment, tweet or share this post.
Do you have a question or a suggestion? Or want to know more information? Write to me at bengaluruprayana@gmail.com.
PIN for later reference