Malleshwaram, Take a Trip Down the Memory Lane (2024)
Malleshwaram, or also spelt as Malleshwaram, is a prime shopping area for North Bengaluru, the abode of delectably crispy dosas for gastronomic aficionados and spiritual/religious centre for the pious but to me, Malleshwaram is home. A nest that has shaped me into who I have become today.
Also Read: If you are visiting Bangalore for the first time, then start at the ultimate guide for Bangalore.
This article may contain affiliate links. For full information, please see our affiliate disclaimer here.
Malleswharam, My Home
All my life for 38 years now, I have been a resident of Malleshwaram and not for once so far have I imagined what life would be like if I lived elsewhere because not once has Malleshwaram made me feel that way. I have seen this locality go from quaint to bustling in a matter of few years, have witnessed myriad changes signalling the arrival of commercial establishments, yet the essence of Malleshwaram still resides in the aroma of this compact neighbourhood.
Are you visiting Malleshwaram for the first time? Read the complete guide to Malleshwaram.
Unlike South Bengaluru which seems corpulent on a map and endless in person, North Bengaluru has tucked in all the essentials in a condensed area. Malleshwaram, in a stone throw, offers you the tranquillity of a residential area running parallel to a shopping stretch peppered with an ancient temple, a famous hotel, popular landmarks, cultural centres and cinema halls.
A trip down the memory lane
When I call this place my home, let me mention that I was born here as well, unlike the many who are just raised in this locality. If you are ever stuck in a jam on Margosa Road, which is parallel to Sampige Road, do know that this stretch layered by Neem trees was forbidden to be traversed post-sunset when I was young. Reason? It bore a deserted look, sprinkled by scanty street lights and dim zero-watt bulbs burning in a constant lethargy from inside homes, bordered on either side of the road.
Surge ahead and cut sharp left, and that's where life would begin, on the main shopping street of 8th cross, with fewer street vendors and large stores catering to all your family's needs in one go.
Also Read: Did you know that Malleshwaram now has a street art makeover?
Unlike today, the main stretch was free of jostling crowds which of course could be found inside Hotel Janatha. Finding a table for a crisp, golden vada and lip-smacking dosa was an adventure in itself. I remember standing near the bill counter with my dad, patiently waiting for a visitor to leave, while classical instrumental music streamed from an invisible speaker, located somewhere in the ceiling.
If you are looking for a delicious and authentic south Indian food, then visit Halli Mane.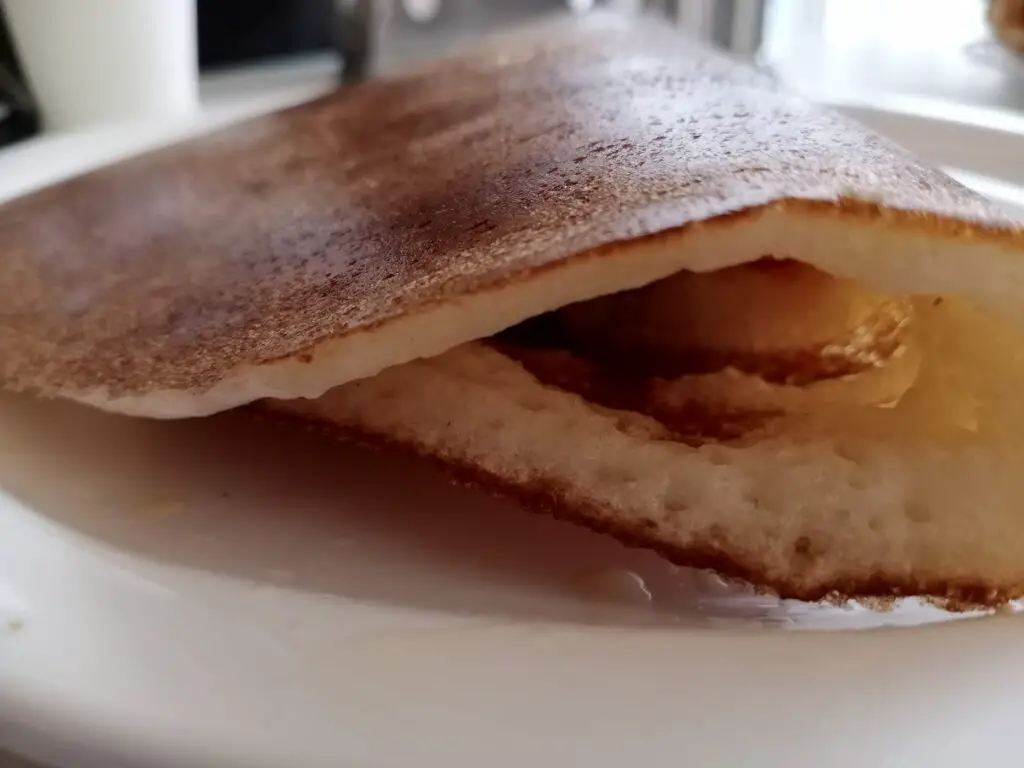 Walk-in during Rama Navami celebrations and you'd have to make peace with a dry visit as the structure would burgeon with music lovers grabbing a cup of strong filter coffee before they tucked into the Shri Rama Mandira located in a by-lane between 8th and 9th cross for an evening of Carnatic Classical Concerts. This temple, a cultural centre today boasts of hosting Carnatic legends such as M. S. Subbulakshmi, D. K. Pattammal, Balamurali Krishna, M. L. Vasanthakumari and the likes.
I have witnessed the 90s doyens myself perched on a metal chair. My patience would often be rewarded at Aradharan Toy Store. That man was the Willy Wonka of toys in Malleshwaram.
Also Read: For top things to do in Malleshwaram, read 5 things to do in Malleshwaram.
But it is these by-lanes of Malleshwaram which spill a kaleidoscope of culture from its brick-and-mortar structures. I have walked on these lanes many times, an early morning to the aroma of fresh filter coffee and a crackle of spices tempered for breakfast coming from kitchen windows while living rooms played the Venkateshwara Suprabhata in a player.
If regular breakfast got boring, Janardhana Bakery would come to our rescue with his golden loaves of bread (metaphorically) and juicy honey cakes. He was our go-to 'Snack Man' helping us pack for occasions ranging from sports day at Malleshwaram Grounds to Friday movie releases at Geethanjali Theater. Birthdays were insipid without his cakes and if you haven't tasted his honey cake, then get ready to receive a thunderbolt from Zeus personally.
I have sauntered on these peaceful streets, ran wild across these lanes, played gully cricket and badminton on roads, haggled with old-timer vendors in both the 8th and 11th cross markets and have marvelled at the sprawling bungalows and the quiet residential stretch of the 18th cross. I'd put a big tick on my bucket list if I am ever let inside Sir. C. V. Raman's expansive property to know more about the man than what we've read and heard about him.
Conclusion
I have seen my home as a juvenile grow into a charming youth and age gracefully, accommodating with it the old and the new. Four decades of Malleshwaram and take my word, I can live here for four hundred more.
If you enjoyed and liked this article, do comment, tweet or share this post.
Do you have a question or a suggestion? Or want to know more information? Write to me at bengaluruprayana@gmail.com.
About the author
Note: This post is a guest post written by another fellow blogger.
Rashmi Ramachandra is the editor-in-chief at Bharatiya Vidya Bhavan, Bengaluru. An avid bibliophile, she loves photography and in her free time loves writing blog posts and book reviews. A cup of coffee and a good conversation is all you need to get to know her well.
A few of the pictures posted in this article belong to the author. Any reproduction and duplication is prohibited. If you wish to use the images, prior written approval must be obtained directly from the author.