20 Best Things to do in Bangalore (2024)
I am definitely biased towards Bangalore (or officially known as Bengaluru) as it is my home city. I was born and brought up in this lovely city of gardens. Even though many use Bangalore as a transit city, there are plenty of things to do in the city itself. And it caters for all kinds of travelers and tourists. In this post, you will find 20 Best Things to do in Bangalore.
This article may contain affiliate links. For full information, please see our affiliate disclaimer here.
20 Best Things to do in Bangalore
As Bangalore is a very huge city, it is best to be prepared and know what to expect. Here are the things to know that will help you travel in Bangalore smoothly and easily.
Learn the history at museums
Bangalore is home to many museums that provide insight into history and culture of the city. The city is said to have more than 10 museums.
Click here to find amazing activities that you can do in Bangalore
If you are a history lover, then visiting and learning about the city at these museums must be on your list. Some of these museums such as Government Museum have artefacts that date back to 1st century. You can also spend time at Kempegowda Museum which is built and dedicated to the founder of Bangalore, Kempegowda I.
If you are a science lover, then Bangalore does not disappoint them as well as there is a science museum dedicated to Sir M. Visvesvaraya. The museum is home to modern technology and equipment.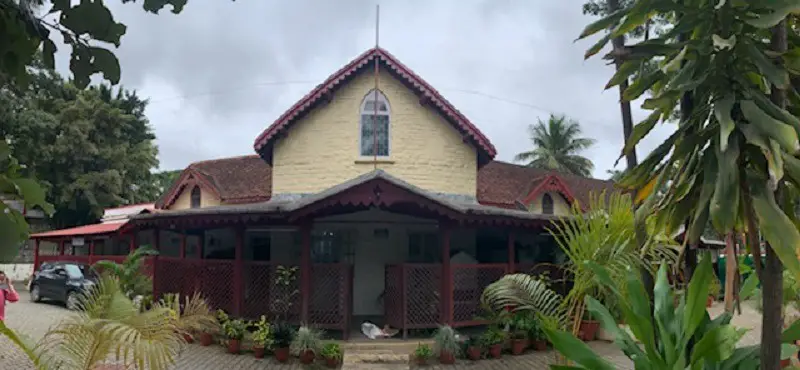 Indulge in beautiful food at local restaurants and cafes
As Bangalore is a multi cultural city, there are restaurants and cafes that offer food and cuisine to its visitors. Be it authentic local South Indian food or international cuisine such as Italian or Mexican, the city has it all.
Some of the must darshinis (fast food joints) to try are Central Tiffin Room (CTR) at Malleshwaram, Halli Mane at Malleshwaram, Mavalli Tiffin Room (MTR) at JP Nagar, and Taaza Thindi at various locations.
Bangalore is also very popular for its authentic street food such as Masala Puri and Akki Rotti. You can try them at Thindi Beedi in VV Puram.
If you love fruits, then try out these amazing fruits that are available in Bangalore.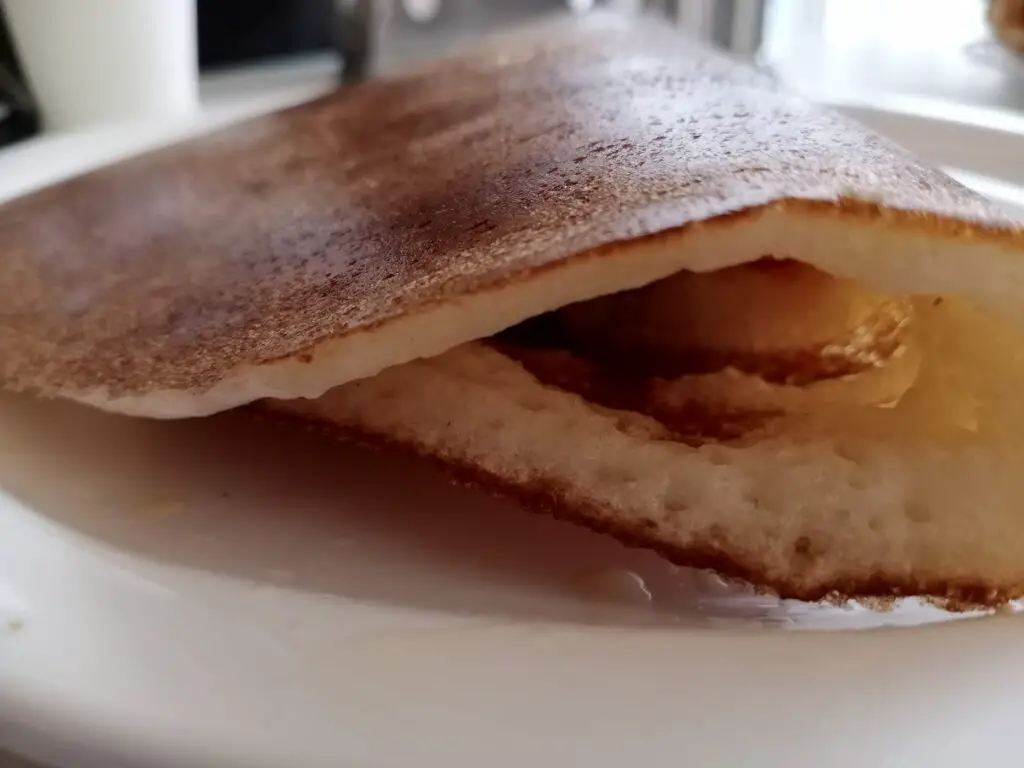 See the pretty street art and murals
Bangalore has plenty of streets that have stunning street art. Many years ago there was an initiative taken by government where the bypasses, bridges and streets were painted with different art. Unfortunately, those murals were painted using low quality of paints and those murals wore out over the years.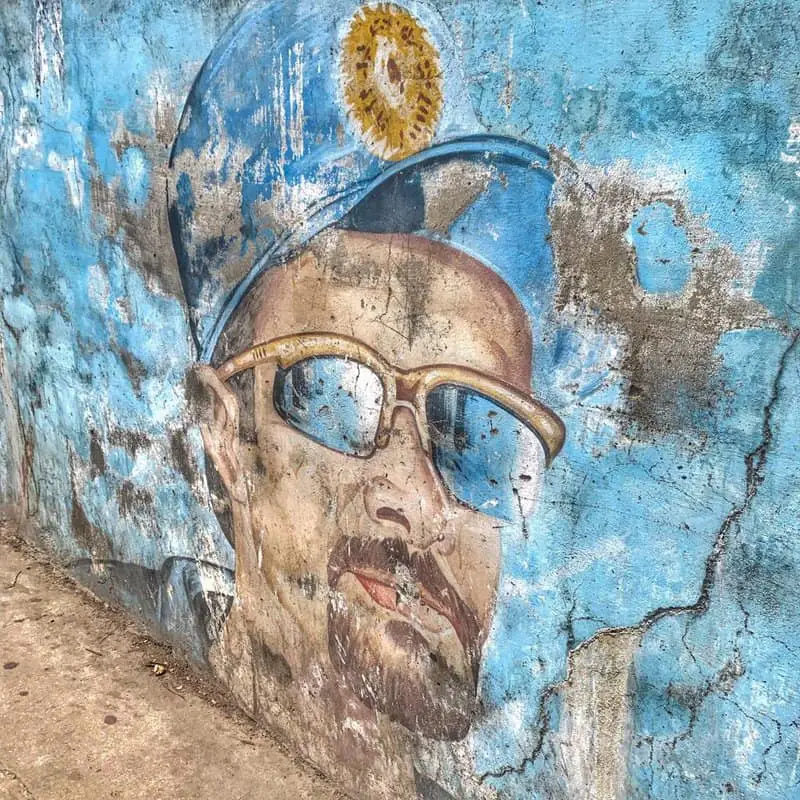 During pandemic, there was another initiative by various artists and government to ensure Bangalore is decorated with meaningful and colourful art with higher quality of paints.
Malleshwaram street art
Malleshwaram had a street art makeover during the pandemic. A group of artists called Geechagalu came together and painted the conservancy roads of Malleshwaram with spectacular street art. There are many reasons why you need to walk the Malleshwaram street art trail and trace these stunning art.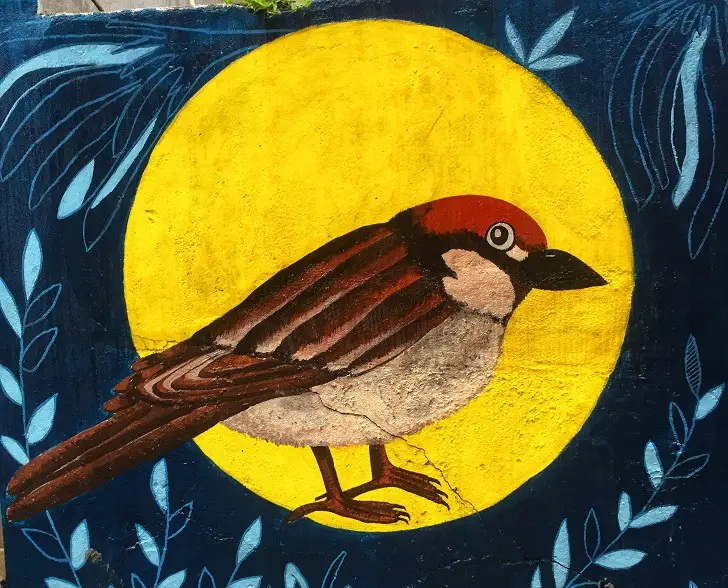 Mahatma Gandhi (MG) Road
The metro station at MG Road is an art gallery. A group of artists have painted and decorated the metro station with beautiful murals and art. I highly recommend visiting this beautiful metro station and seeing these art.
There is also a huge mural called Essential which is dedicated to Pourakarmikas (street cleaners). Located near the Utility building on MG Road, this art was created in 2021 as part of the Fearless Collective in collaboration with Hasirudala.
Church Street
The most popular and happening streets in Bangalore is the Church Street. Parallel to MG Road, this street is a hub for street art and murals. There are plenty of art painted by different artists that you can see along the street.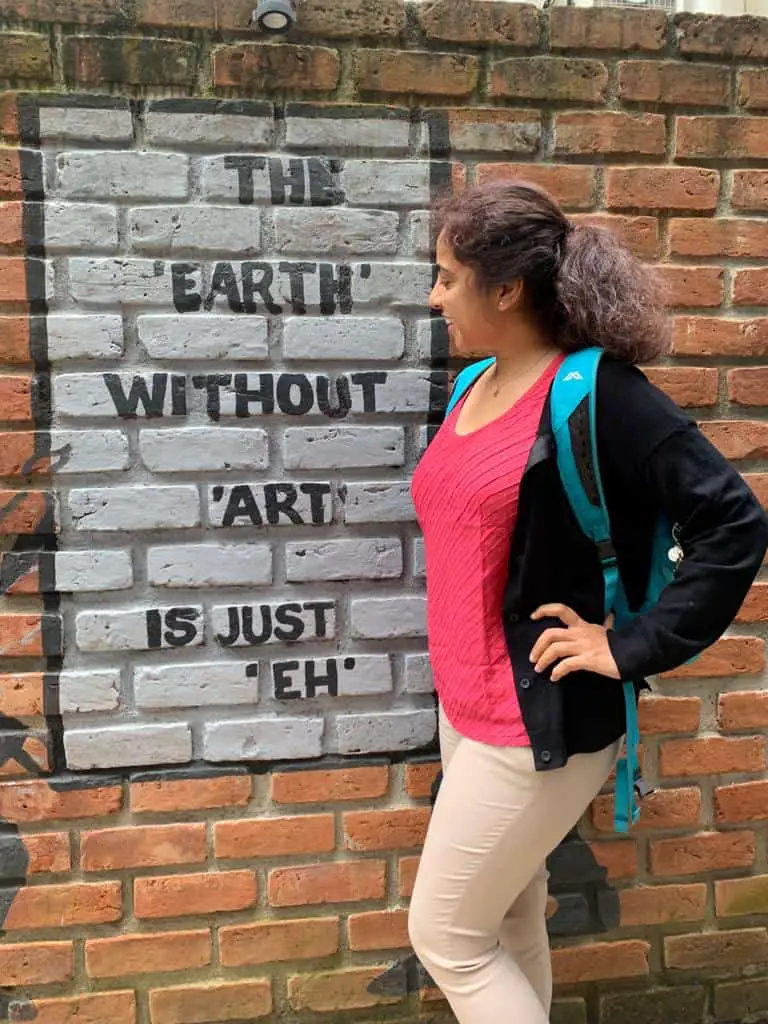 Dance and drink through the night at pubs and bars
Bangalore is famous for its pub culture. The city is a hub for its nightlife as there are many pubs, bars and microbreweries. MG Road, Indiranagar and Kormangala are some of the famous areas where you can groove to the music through the night. At these bars and pubs, you will find a mix of traditional Indian drinks to colourful cocktails.
Take a walk at the parks
Known as the Garden City, Bangalore has plenty of green spaces in the city and surrounding. The most famous ones are the Cubbon Park and the Lalbagh Botanical Garden. Definitely take a walk at these parks when you are in Bangalore.
Cubbon park
With more than 6000 trees and plants, Cubbon Park is every Bangaloreans favourite. Established in 1870, Cubbon Park is ideal for morning or evening walks and jogs. You can also visit the park for a weekend picnic.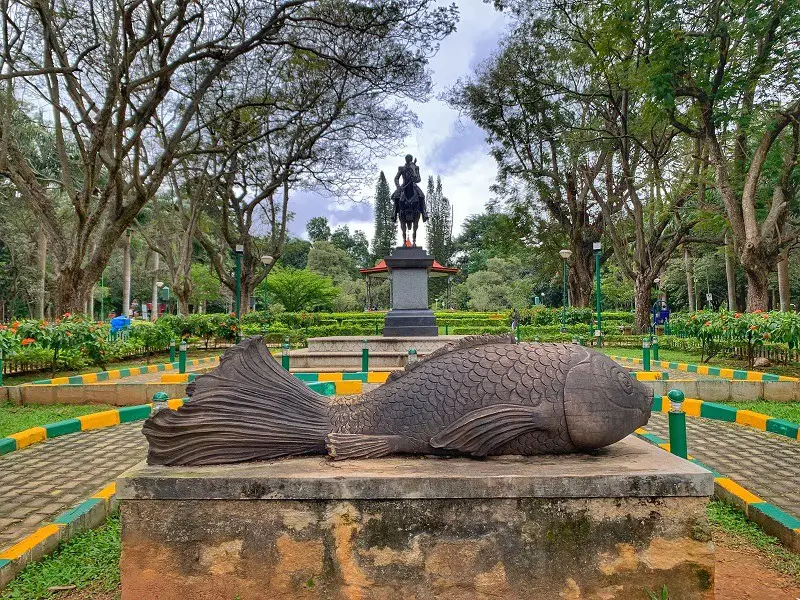 Lalbagh Botanical Garden
With more than 1000 species of plants and trees, Lalbagh Botanical Garden was first started by Hyder Ali and completed by his son Tipu Sultan. Lalbagh translating to Red Garden, it is believed that the botanical garden was once filled with red flowers.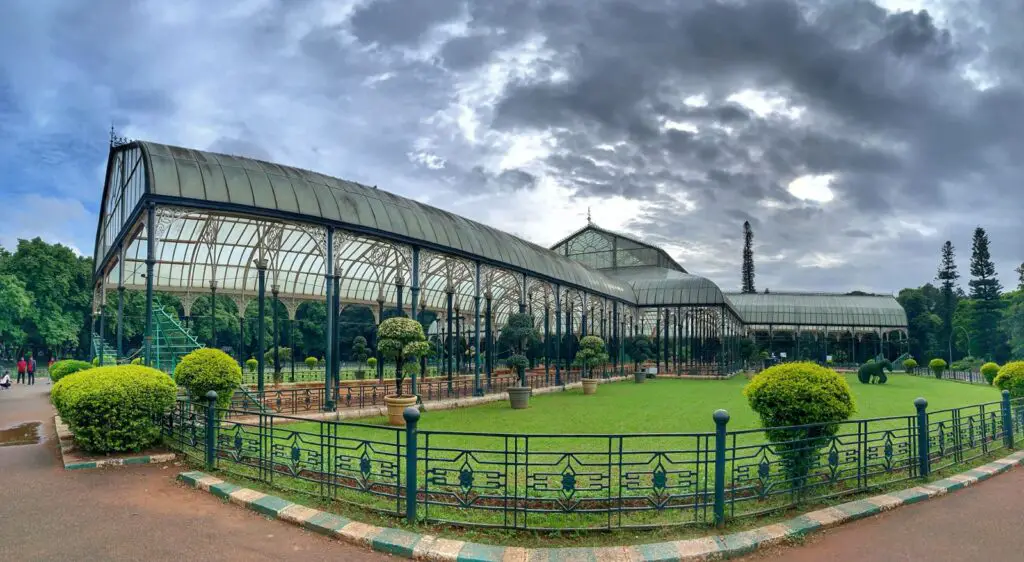 Read the old books at State Central Library
Home to more than 30,00,000 books, the State Central Library is one of the popular landmarks of Bangalore. Established in 1915, the library has a rich collection of knowledge and history. Built in Indo-Saracenic and neoclassical styles of architecture, the library has now adapted digital technology to house e-books, online resources and databases. You can visit the library to admire the architecture and the history.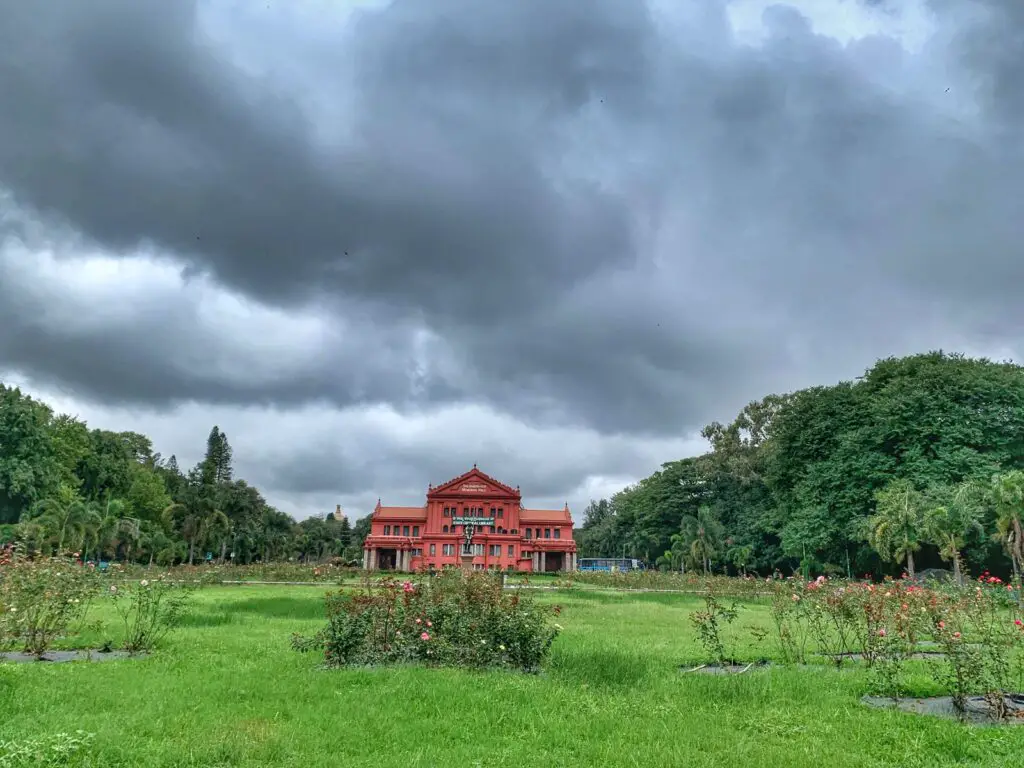 Pray at Temples, Mosques and Churches
Bangalore is home to many temples, mosques and churches. There are many religious sites that portray the diversity of its residents. Some of the old religious landmarks are Kadu Malleshwara Temple in Malleshwaram, Holy Trinity Church in Trinity Circle and Jamia Masjid in City Market.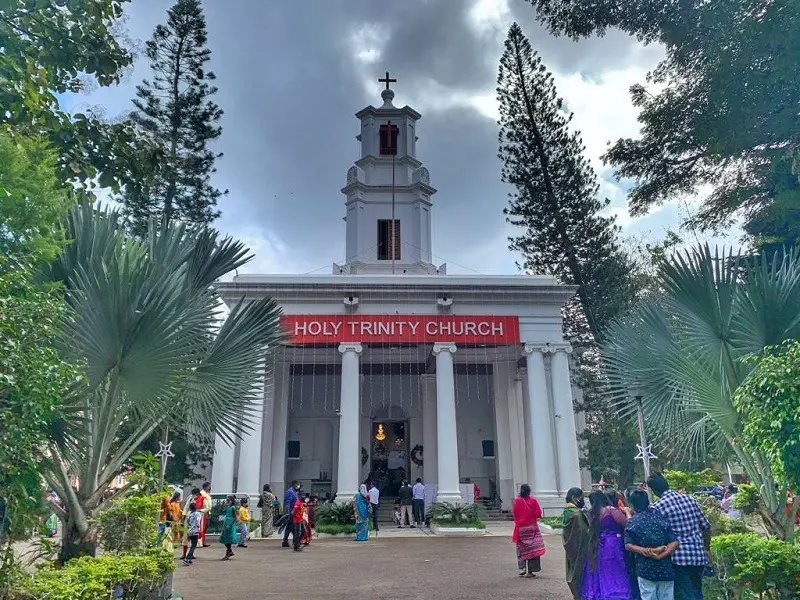 Admire the pride of Bangalore, Vidhana Soudha
Serving as the seat of Karnataka State Legislature, the Vidhana Soudha is the most prominent landmark in Bangalore. Completed in 1956, Vidhana Soudha was designed by the renowned architect and Bharata Ratna Sir M. Visvesvarayya. You can only see the landmark from the outside and cannot go inside as it has government offices.
Did you know that Muddenahalli is the birth town of Sir M.Visvesvarayya and it is one of the places that is within 100 kilometres from Bangalore city?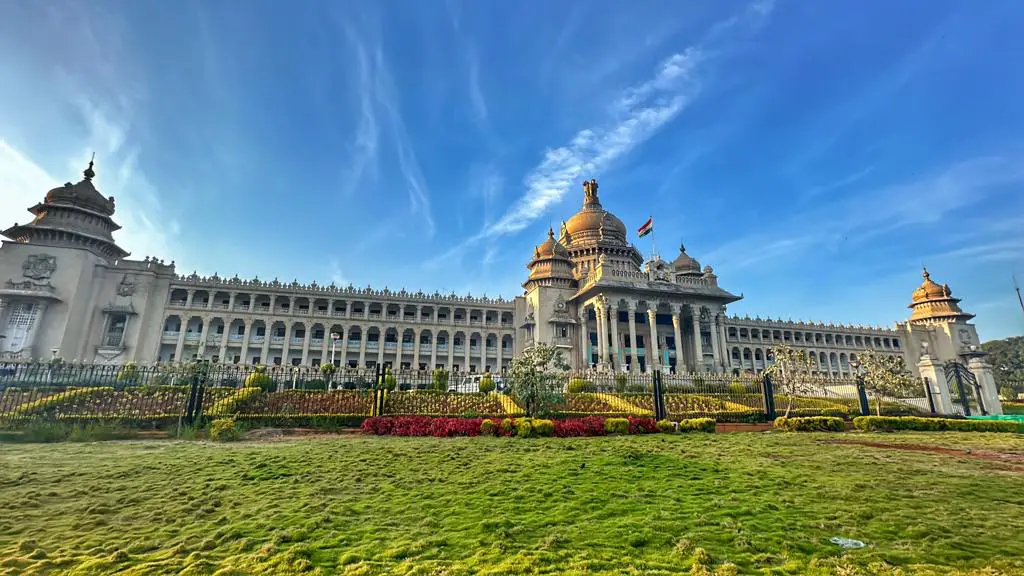 Go back in time at Bangalore Fort
Step back in time with Bangalore Fort. This fort was built by Bangalore's founder Kempegowda I in 1537 as a mud fort. And this was replaced and renovated by Hyder Ali in 1761. Even though most of the buildings that were once inside the fort have been demolished, you can still see a few remnants.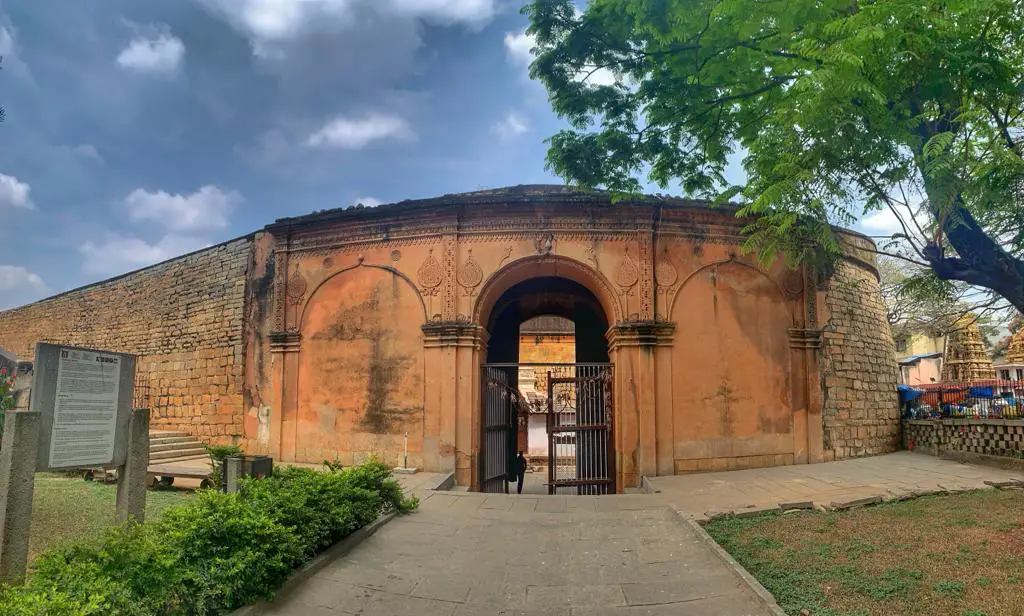 Learn about the Tipu Sultan Summer palace
Situated very close to the Bangalore Fort is the Tipu Sultan Summer Palace. Built and used by Hyder Ali's son Tipu Sultan, this summer palace is an example of Indo-Islamic architecture. You can visit this summer palace to admire how the Mysore Ruler Tipu Sultan used this palace.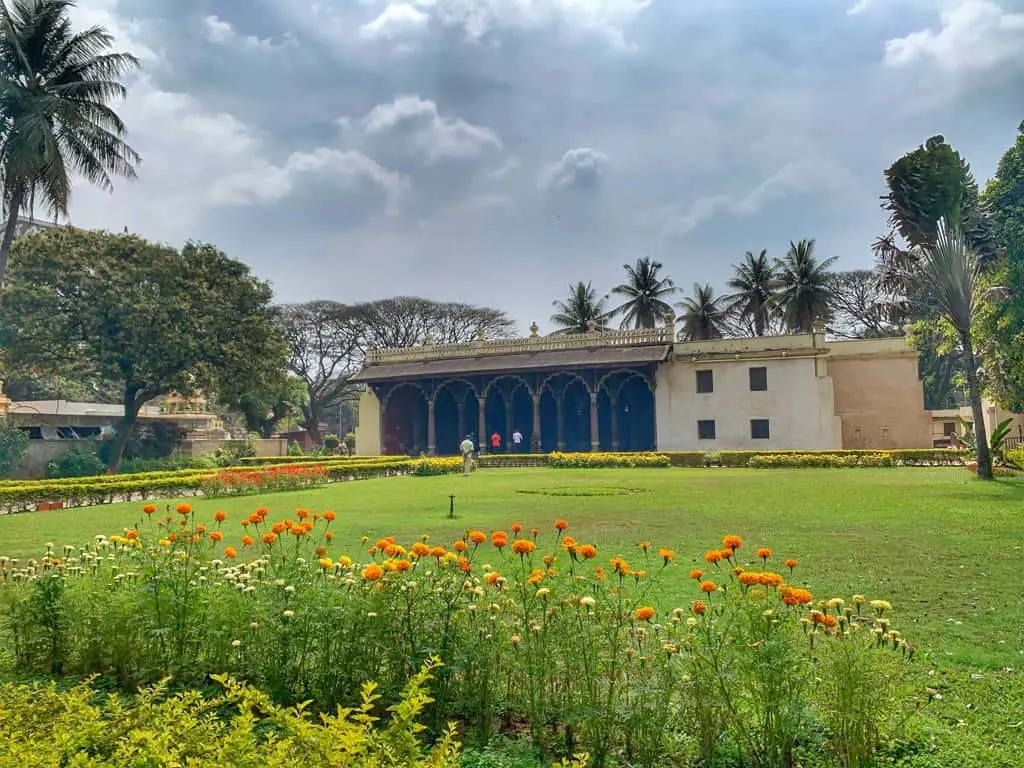 Attend the local festivals
We, Bangaloreans, love celebrating festivals. There is at least one major festival every month and each of them is celebrated with traditions and culture. The two interesting local and annual festivals are the Draupadhi Karaga and Kadalekai Parse.
Draupadhi Karaga is celebrated at Dharmaraya Swamy Temple and is based on the mythological story of Draupadi and Dharmaraya (also called Yudhishthira). According to the story, after the Mahabharata war, Draupadi created an army of soldiers called Veerakumaras. When the Pandavas and Draupadi were ascending to heaven, these soldiers requested her to stay back and to which Draupadi promised to return to Earth once in a year and hence the 10 days Karaga festival.
Kadalekai Parse, celebrated at Big Bull Temple and Kadu Malleshwara, is a groundnut fair welcoming the first yield of the groundnut crop. The fair is celebrated for a week every year.
See the royalty at Bangalore Palace
Built in 1887 by Chamaraja Wadiyar X, the Bangalore Palace is a historical place and was a residence to the royal family. It is in the Tudor architectural style and features gothic windows and fortified towers. Even though one part of the palace is still used by the royal family, visitors can explore the other part of the palace such as Durbar Hall, Ballroom and the royal bedrooms.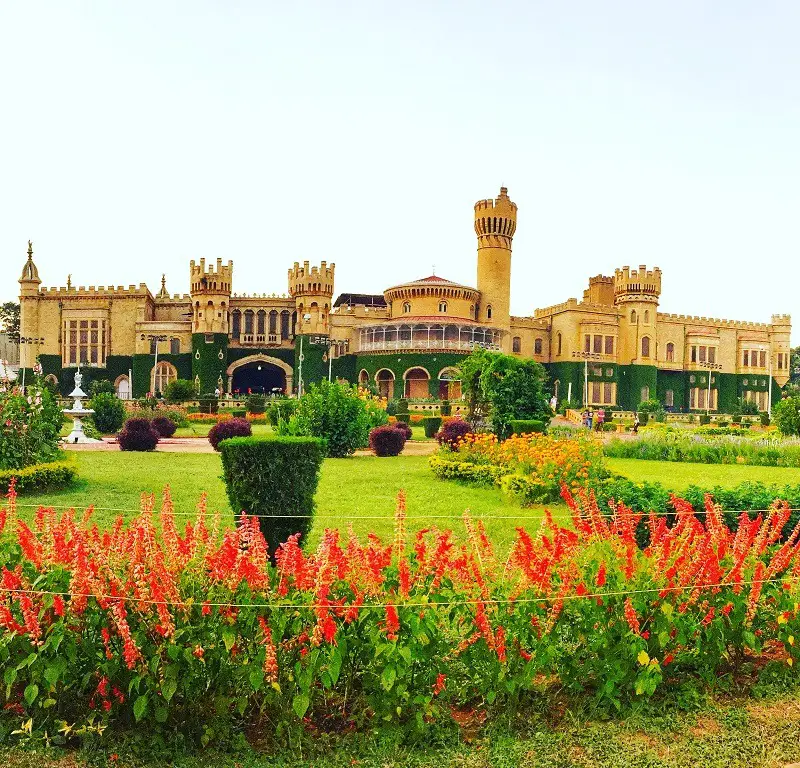 Appreciate the beautiful lakes
Known as the City of Lakes, Bangalore once had more than 250 lakes. Unfortunately, most of these lakes became victim to urbanisation and Bangalore lost many of these lakes. However, there are still some of the most beautiful lakes you can visit when you are in Bangalore.
Read – Travel with your fur baby in and around Bangalore.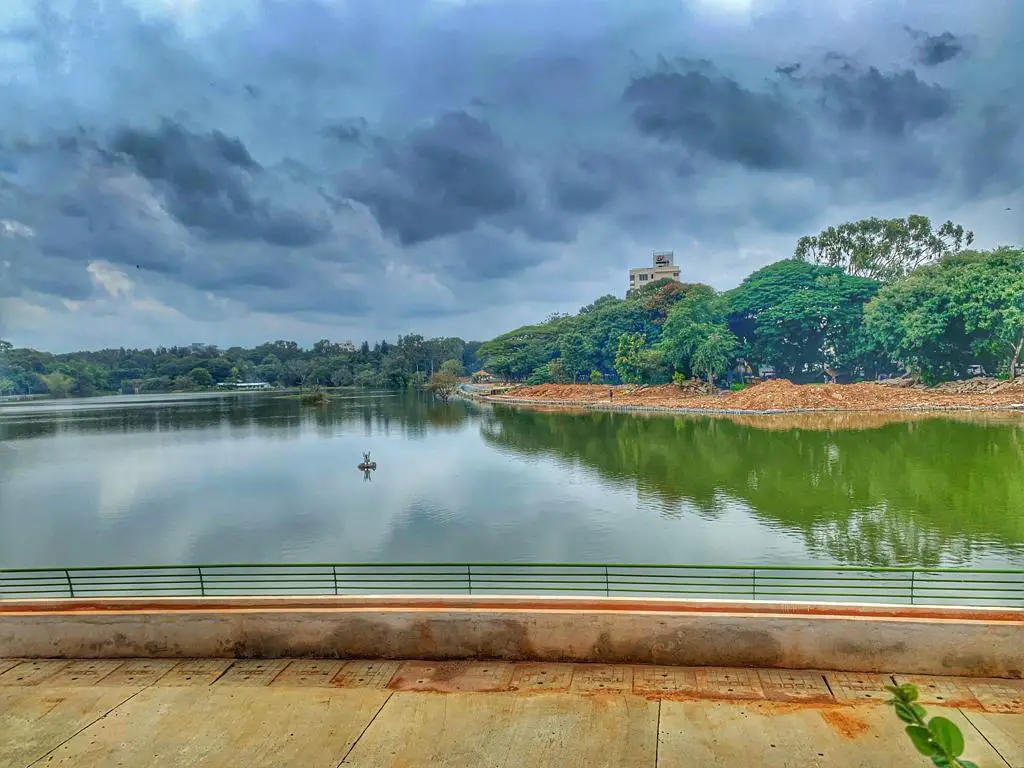 Shop as much as you want
With local markets and shopping centres, Bangalore is famous for its shopping. There are plenty of streets filled with stalls and vendors. Definitely try visiting Malleshwaram flower market, Jayanagar local markets, Commercial street, and MG Road if you want to buy locally produced products.
There are Soul Sante and other art exhibitions that happen where you can purchase paintings and other aesthetically pleasing products. For branded products, visit the shopping centres such as Garuda Mall, Mantri Square, or Forum.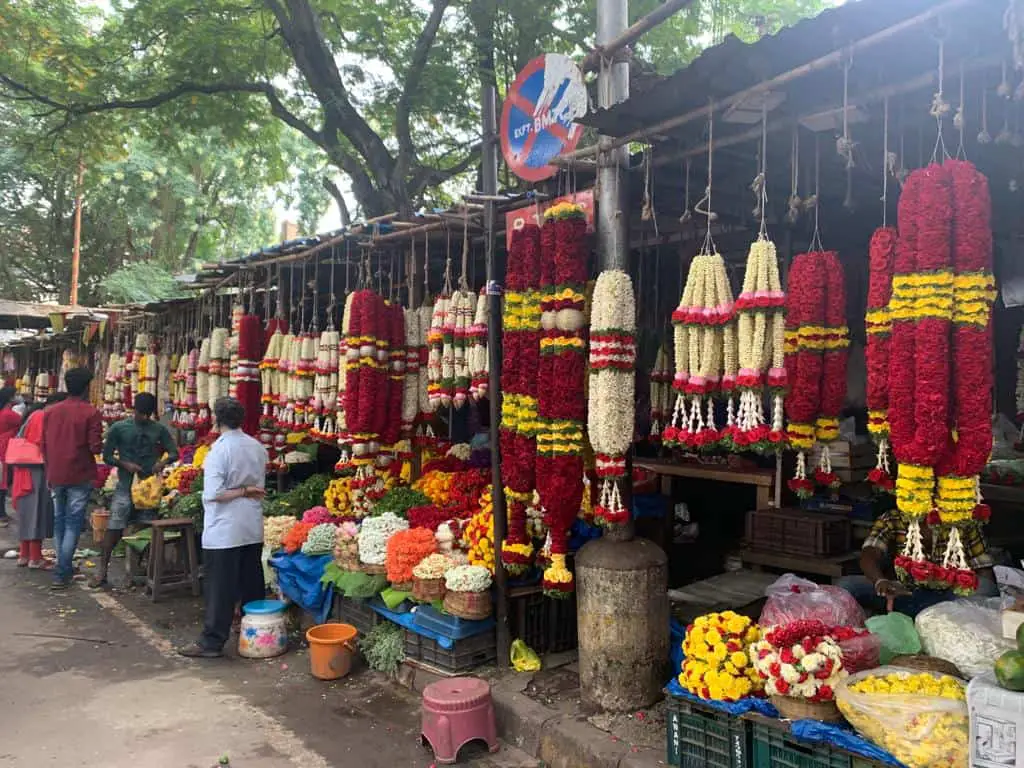 Take the guided Heritage walks
Bangalore, even though modernised, is still to its roots and has plenty of heritage associated to it. There are many heritage walks that you can do and see how the city was back in those days and how it has grown over the centuries. Be it Malleshwaram to MG Road walk, or Gavipuram and Halasuru heritage walks, I promise that you will fall in love with the hidden stories and folklores.

Play at these Amusement parks
If you love fun and enjoy video games or any kind of amusement parks, then do not stress as Bangalore has covered this as well. There is Amoeba on Church Street and Fun World on Mysore Road that you can visit with your family and friends to have a great time.
Amoeba is perfect if you want to be in the heart of the city and enjoy entertainment activities like bowling, arcade games and others. Fun World has plenty of attractions such as water and amusement rides, rain dancing and disco, Go-Karting among others.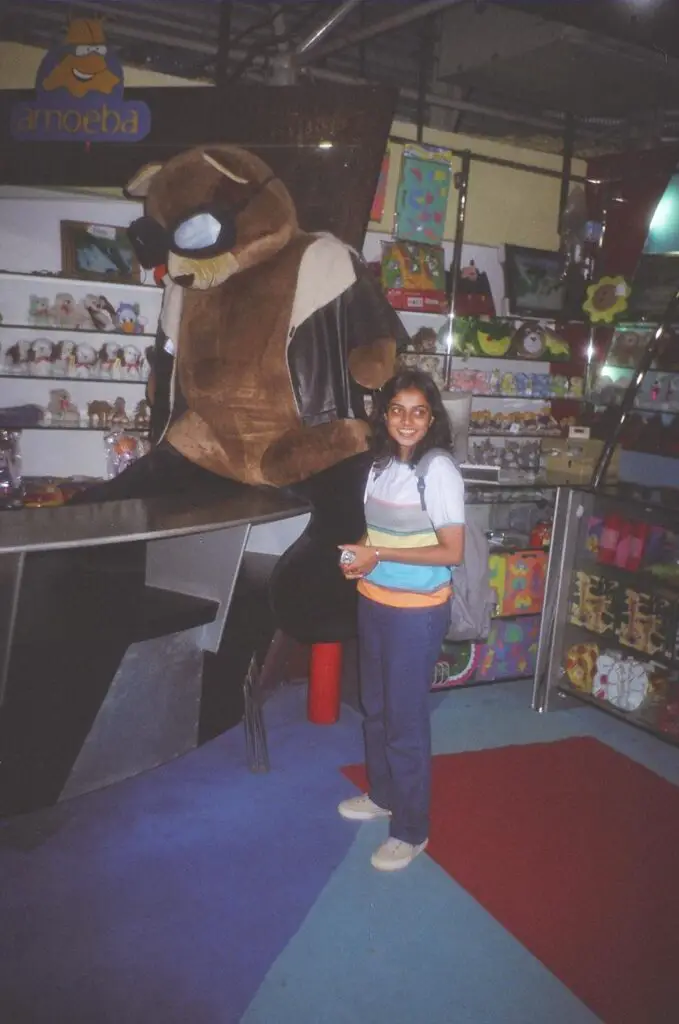 Visit the art galleries
As I mentioned earlier, Bangalore is known for its art culture. There are many artists in the city and they are cherished and appreciated at various galleries and exhibitions. You can visit India's only cartoon gallery in this city. Or if you love visiting exhibitions to admire local and international artists and their paintings, then visit the Karnataka Chitrakala Parishad.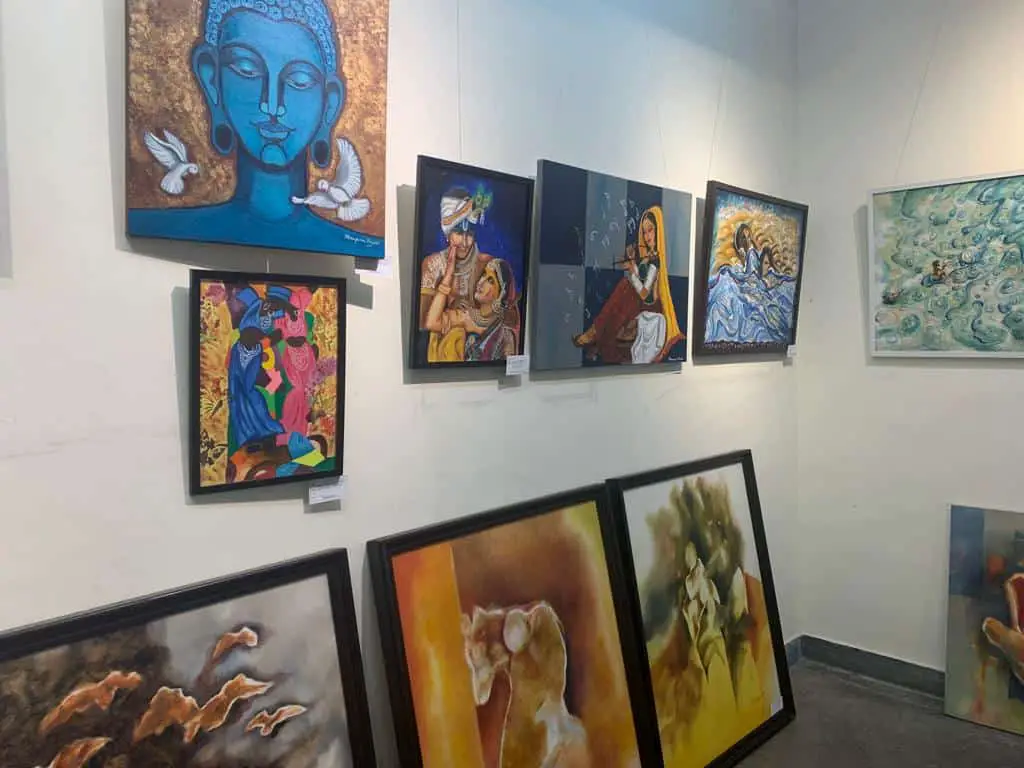 Watch a movie
If you are a movie buff like me, then watching a cinema at a local cinema is a must. The old single screen cinemas like Cauvery or Sampige is an experience in itself. With lots of hoots and whistles during the entry of an actor or an actress is something to definitely look for. But if you love hi-tech and multiscreen cinemas, then you have many multiplexes around the city. You can visit PVR or Inox for great movie experiences.
Note that in India, people call cinema a theatre.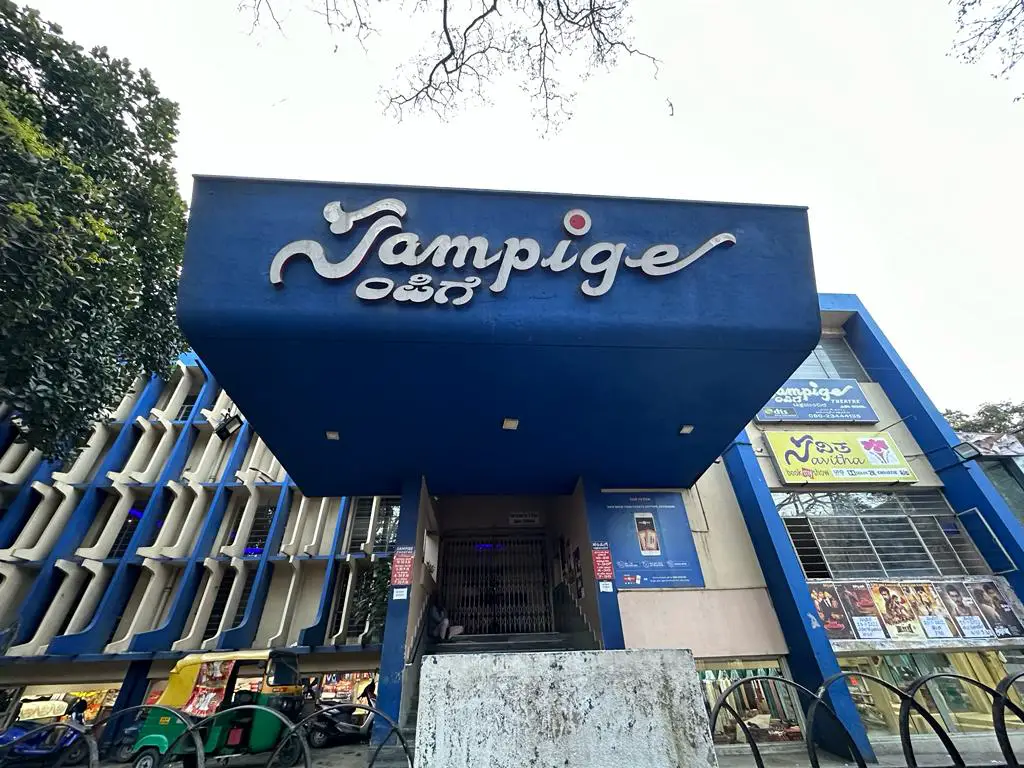 Enjoy a play at these theatres
Are you an old school and still love watching plays performed? Then you have Chowdiah Memorial Hall in Malleshwaram and Ranga Shankara in JP Nagar. You can watch artists perform and act at these theatres. There are multiple shows throughout the day and depending on your interest, you can go watch a play.
Fly a plane
For adventure seekers, there is Microlight flying in Bangalore. You can co-pilot a small flight and go around the city from Jakkur aerodrome. This plane takes you up to 4000 feet above ground level and sometimes, the pilot lets you take over the plane to use the shaft.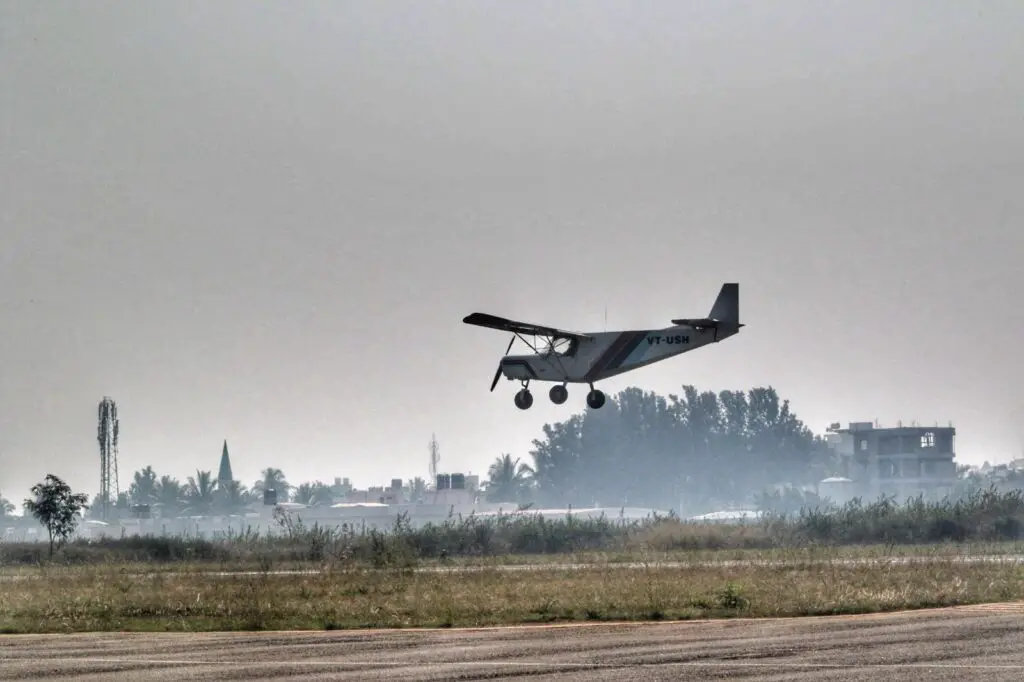 Closing Notes
Bangalore has many other things to see and do. The city has grown vastly and has adapted to all kinds of its residents. How many of these things have you done? Let me know by writing to me on BengaluruPrayana@gmail.com.
How can you support me?
You know how much I love coffee, so you can buy me a coffee – Buy me Coffee!
Or you can purchase from my Travel Resources without any extra charge to you:
– For flight bookings – Use Skyscanner
– For stay and accommodations – Use Stay22
– For a comprehensive travel insurance – Use SafetyWing
– For tours and activity bookings – Use Viator or GetYourGuide
---
If you enjoyed and liked this article, do comment, tweet or share this post.
Do you have a question or a suggestion? Or want to know more information? Write to me at bengaluruprayana@gmail.com.
Subscribe to my newsletter
PIN for later reference | 20 Best Things to do in Bangalore